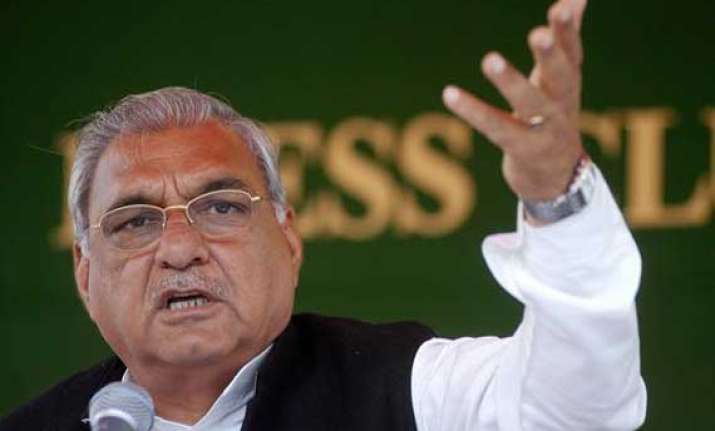 Chandigarh: Haryana government has decided to set up two new universities in the state, one at Bhiwani and the other at Jind.
The Haryana cabinet which met under the chairmanship of Chief Minister Bhupinder Singh Hooda here today approved the ordinance in this regard.
Chaudhary Bansi Lal University, named after former Haryana Chief Minister, late Bansi Lal, would be set up at Bhiwani and would lay special emphasis on sports.
Chaudhary Ranbir Singh University, named after Hooda's father and veteran freedom fighter, late Ranbir Singh, would be set up at Jind, an official release said here.