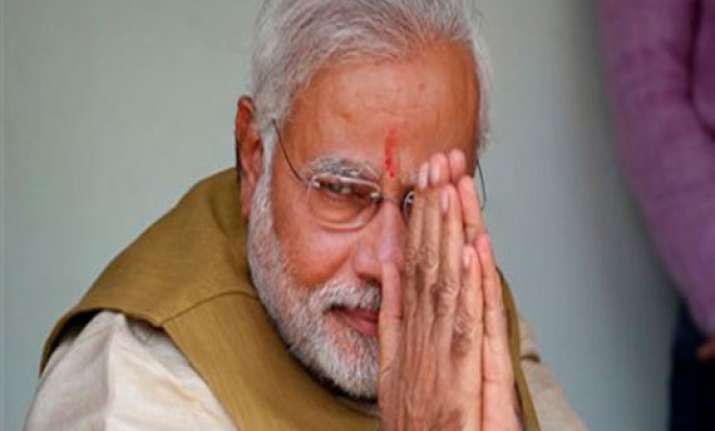 Gandhinagar: Narendra Modi today fought back tears again as he wished Gujarat to "surge ahead" after his departure from the state and sought forgiveness if he had done "anything wrong".
Addressing members of Gujarat assembly, he said, "Forgive me if I have done anything wrong. This is my fourth term as chief minister. As I am going now and don't know when I will come back here, I want you to forgive me if you have felt that I was not up to the mark in my work or there was any shortcoming in my conduct."
"Today is the day of forgiveness. I respect you all and this House. I especially thank the Opposition," he said in a voice choked with emotion as the members bid him farewell in a rare gesture, with leaders of opposition Congress and NCP too congratulating him on BJP's spectacular win and wishing him luck during his stint as prime minister.
"My success lies in how you take forward this journey of development. And I am confident that Gujarat will surge ahead after me," said Modi, who, showing the softer side of his personality, had broken down during his acceptance speech after being elected leader of the BJP parliamentary party yesterday.
He assured the Assembly that he will always take care of Gujarat after becoming prime minister. "It is natural that Gujaratis will have their first right on me. But, with this new responsibility (of PM) I have to also ensure that no injustice is done to others. I will ensure that Gujarat too gets its right," he said.