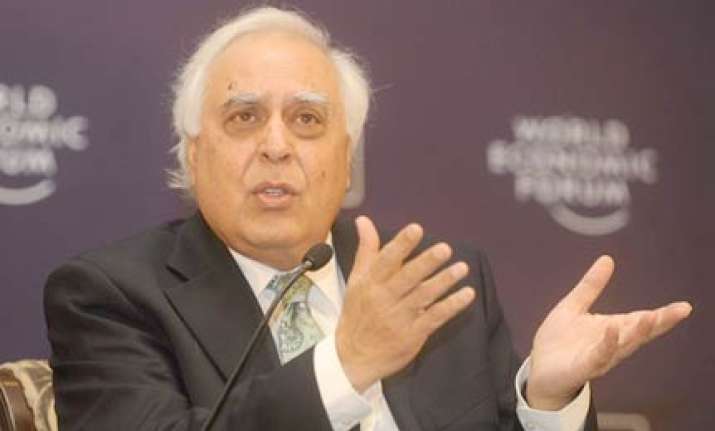 A year after deciding to introduce grading in Class-X CBSE board exam, HRD Minister Kapil Sibal on Friday  said the experiment has been "successful" and has paid dividends in making the tests stress free and reducing the rate of suicides among students.  
The introduction of grading system and Continuous and Comprehensive Exam (CCE) have proved beneficial for students, he said at the state education ministers conference in New Delhi.  
"There was a lot of misgivings on introduction of Continuous and Comprehensive Exam and our decision for abolition of board exam (from 2011). The grading system has made the exam tension free. The experiment has been successful," Sibal said.  
The Class-X results in CBSE this year has been better than last year, he said. While 89.28 per cent students cleared the Class-X test, the pass rate was 88.84 per cent last year. Sibal took a bold step last year by deciding to abolish Class-X board exam from 2011. Besides, he replaced grades by marks in the Class-X exam in CBSE.  
He said the rate of suicide of students due to exam stress has also come down this year.  
Sibal appealed to education ministers in states to follow the model and make the exam system more student-friendly.  "I hope state boards will take this experiment forward," he said. Sibal harped on examination reforms and change in course content at school level. He said the exams should aim at testing raw talents of students. PTI