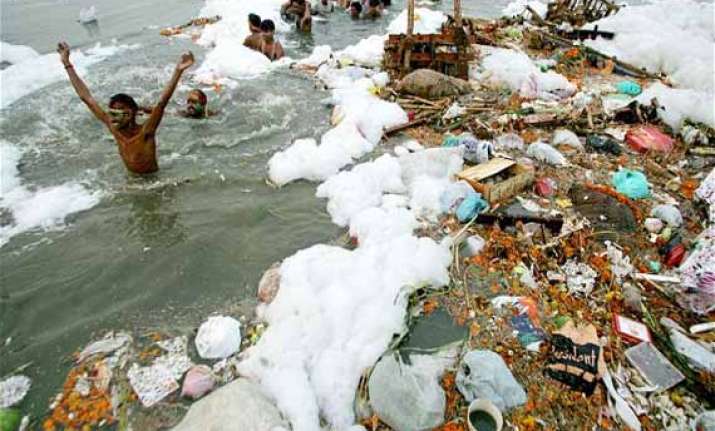 New Delhi:  Government today said it will rope in national and international technical experts for ecological rejuvenation of river Yamuna.
"It is proposed to source national and international technical expertise by Government of NCT of Delhi for ecological rejuvenation of the Yamuna river.
I also propose to take up the beautification of riverbanks in Delhi," Union Finance Minister Arun Jaitley said.  The Minister presented the Rs 36,776 crore Budget for Delhi in Parliament as the state is currently under President's rule.
Proposing the Budget for the current fiscal, Jaitley said in his speech, "I consider it imperative to ensure the development of Yamuna and tackle the issue of its pollution.
Sewerage Treatment Plants at Pappan Kalan, Nilothi, Yamuna Vihar, and Delhi Gate will be commissioned by the end of this
year. This will increase the sewerage treatment capacity from the present level of 604 MGD to 684 MGD."
With a plan outlay of Rs 750.80 crore for Sewerage Sector, Jaitley said, "Old STP and their allied infrastructure at Kondli, Rithala and Okhla shall be rehabilitated under the Yamuna Action Plan (YAP-III)."
"A 40 MGD STP is planned with technical support of Singapore Government for achieving tertiary quality of treated effluent which is proposed to be discharge into Yamuna river at Palla, so as to have more raw water lifted at Wazirabad water treatment plant.
"The laying of interceptor along with three major drains at a cost of Rs 10,976 crore will be completed in phases by June 2015. It will ensure that only treated waste is discharged into the river by each of the drain, thus improving its quality of water in Yamuna," he added.