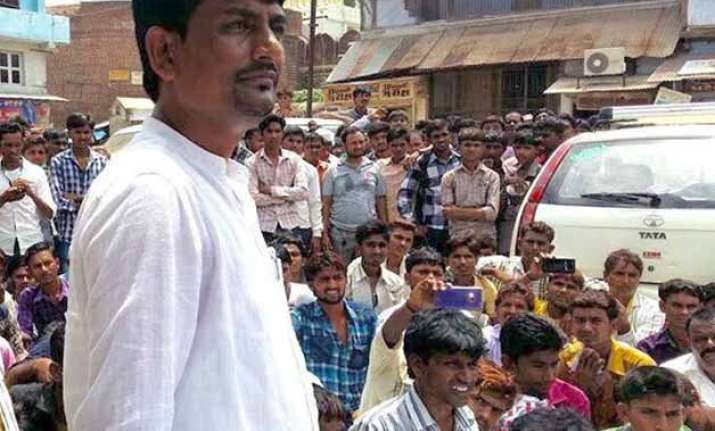 Ahmedabad: OBC leader Alpesh Thakor, who is heading a movement in Gujarat to counter the agitation of the Patel community for reservations, today said the Centre should provide reservations to every community in proportion with its population.
Thakor, convener of OBC-ST-SC (OSS) Ekta Manch, said that such 100 per cent caste-based reservations was the best solution to end agitations by various communities, especially the Patels, on the issue.
"The Centre should first declare the caste-based Census data of 2011 and then provide 100 per cent reservations to all the communities based on the population. This will end all kinds of agitations. This is the best way to deal with the current problem," said Thakor at a press conference.
The BJP government in Gujarat had a hidden agenda to dismantle the current system of reservations, he said, alleging that that was why it gave a free hand to Hardik Patel, leader of the Patel agitation.
"We suspect that the state government actually favours elimination of reservation system. The main objective of this Patel agitation is not to get reservation for themselves but to eliminate it. That is why the Patel leader has a secret support from the government to continue the agitation," he said.
"We have support from OBC leaders of nine states. We have decided to hold a massive rally in Delhi in December to show our strength and warn the government against making any changes to the current policy. In Gujarat, we will hold mega rallies in Himmatnagar and Mehsana towns this month," Thakor said.