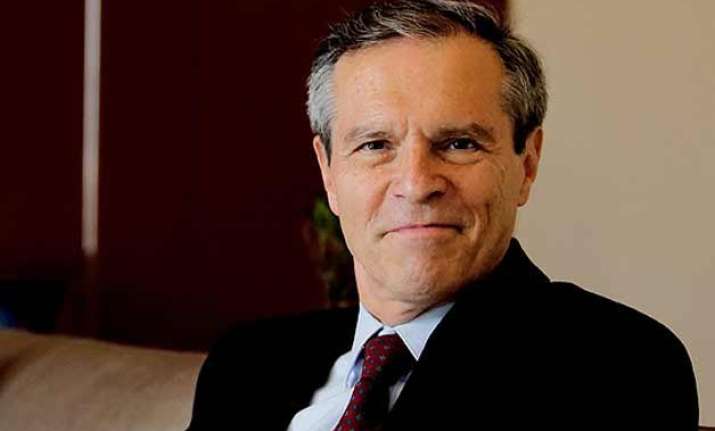 New Delhi: Michael Steiner, the German ambassador to India has welcomed the nationwide debate over the ban on BBC documentary on December 16 gangrape in the country. He said the intention of the documentary was to show the reality.
"It is encouraging that we have a lively debate here. I think the intention of the film is to show a reality and this is the first step and the discussion after the film is itself very healthy," he said on the sidelines of an event on International Women's Day at the German Embassy in New Delhi on Monday.
However, he refrained from expressing his views on the Indian government's decision to ban its telecast.
"It is not for me to agree or disagree," he said even as he welcomed a very "healthy debate" in the wake of the ban.
The Ambassador said he could see the recognition to "show things as they are", terming it as the basis for change, reported PTI.
Indian government has served a legal notice to the BBC which has telecast the documentary earlier this week.  Home Minister Rajnath Singh has also ordered a probe into how the permission was granted to interview rape convict Mukesh Singh in July 2013 and also to fix the responsibility.
Vice President of the German Parliament Claudia Roth was also present on the occasion where Steiner announced a renewed funding agreement with NGO Centre for Social Research (CSR).
According to the agreement, Germany will provide around Rs.70 lakh for a new CSR project on "saving female foetuses and working against pre-natal sex selection", a statement said.
"It is a day of solidarity. We have a long way to go considering the atrocities on women in places such as Afghanistan, Pakistan or their condition in refugee camps in Syria or Lebanon. We need to make sure that every day is International Women's Day," Roth said in her speech, the PTI reported
Earlier, addressing the gathering, Steiner praised Prime Minister Narendra Modi for his powerful statements on the gender equality debate in the country.
"The Prime Minister made a strong statement when he said don't blame your daughters but hold your sons accountable instead," he said.
Asked to comment on the brutal stabbing of a 41-year-Indian women techie in Australia, he said, "I think this issue exists in all societies including the ones they claim to be developed in all fields. This is why it is a global and universal phenomenon."