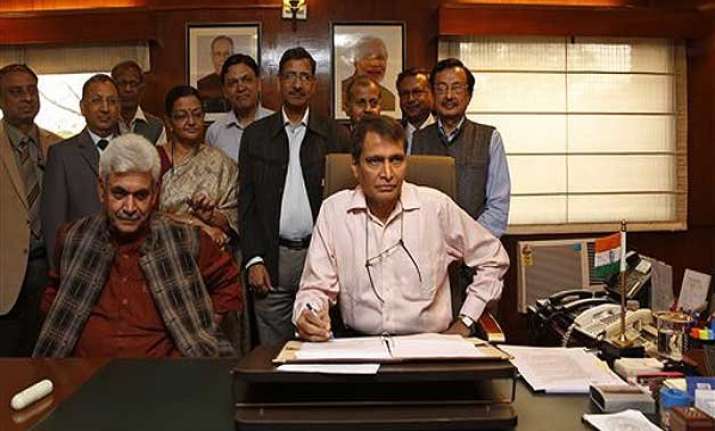 New Delhi:  Former Delhi Metro chief E Sreedharan, who is heading a one-man committee for delegation of commercial powers for railway projects to lower levels of bureaucracy, on Wednesday submitted the final report on the matter to Railway Minister Suresh Prabhu.
Sreedharan had submitted an interim report to Prabhu on November 27 last year in which he had suggested greater delegation of powers to General Managers (GMs) and Divisional Railway Managers.
The final report was expected after three months of the submission of the interim report. The submission of the final report is a significant step in the decentralisation of powers in the Railways, said a senior Railway Ministry official.
The Railways Ministry has, however, already delegated decision-making powers for contracting railway works and services to field officials to facilitate faster implementation of projects.
After getting the interim report, the Railways had decided on January 2 that all the cases for acceptance of works and stores tenders, which as per extant delegations are to be referred to railway board by zonal railways and production units, will now be dealt with and finalised by zonal railways and production units.
The committee was formed on the day Prabhu took over as Railway Minister on November 9. "My decision not to deal with tenders by minister moves closer to implementation by Sreedharan submitting report," Prabhu had tweeted earlier.
The committee has been tasked to suggest a set of procedures to be followed in tendering processes so that transparency and accountability are ensured.