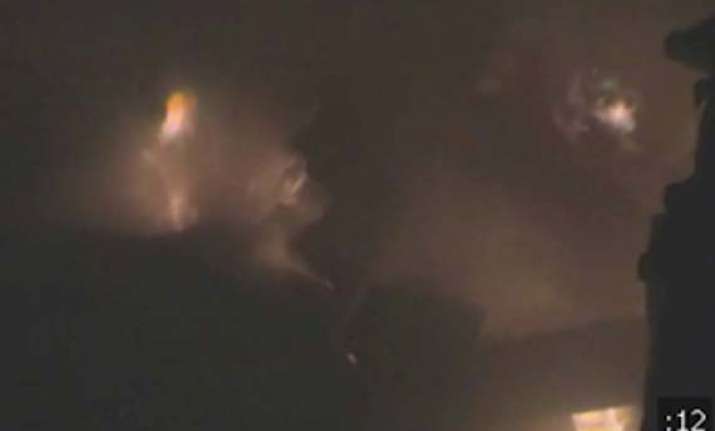 Aligarh, Nov 19 : An electronics goods godown was gutted last night in a devastating fire  near Sai Ayurvedic College on GT Road here.
The godown belonged to a firm S K Sales, and the owner is a wholesaler Mohammed Akram, who is a stockist of TV sets, refrigerators, Washing Machines, etc.  
Akram said, he received fresh stocks two days ago, and got the information about the fire at 2 am.  Fire brigade staff reached the staff but were unable to control the blaze as the gates of the godown could not be opened.
The cause of the fire is still not known.