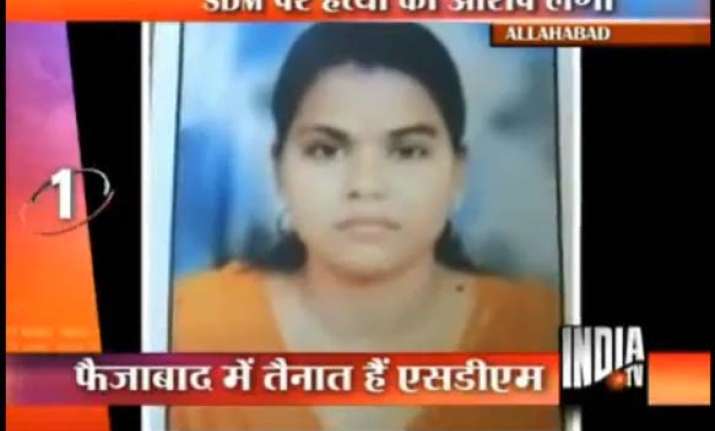 Allahabad, Jul 9: Sharmili Devi, the daughter-in-law of Faizabad SDM Bhuwan singh was found hanging from the ceiling of her house on Friday morning. Sharmili's parents allege that this was a case of dowry death as their daughter was being harrassed for dowry. 

However the SDM's family says, it was a case of suicide as Sharmili was depressed because her husband Dharmendra was unemployed.The body was found hanging from the ceiling of Bhuwan Singh's house in Rammanpura under Dhumanganj police station.

The Circle Officer of civil Lines Ashutosh Mishra said, a case of suicide has been registered and the body has been sent for post-mortem. Mishra said, if evidence was found of murder, then a case of dowry death and murder will be registered.Sharmili's infant daughter Sona told media that her 'papa' used to beat her mother. Police is investigating.