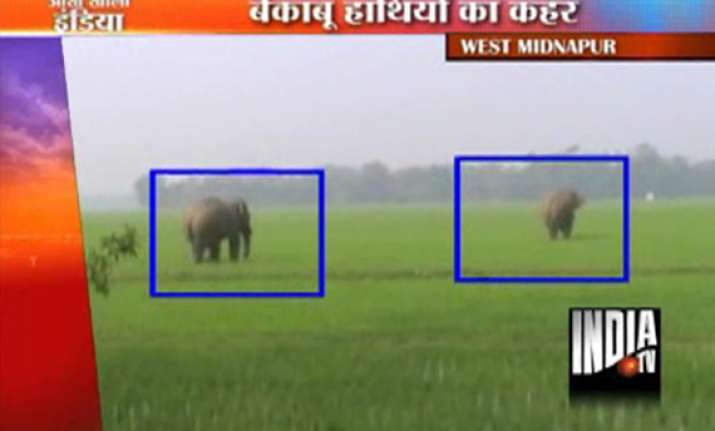 Midnapore, March 5: A group of three elephants wrought havoc across twenty villages of West Midnapore In West Bengal. Two people lost their lives in this incident.

The three elephants lost their way from a nearby forest and entered Jagannathpur village. When the villagers tried to chase them away, the elephants went berserk  and attacked the residents of almost 20 adjoining villages. They trampled two villagers who finally lost their lives.

These angry elephants not only destroyed properties but attacked pet animals as well.

Finally, the villagers called forests officials who somehow overpowered these rowdy elephants after three hours.