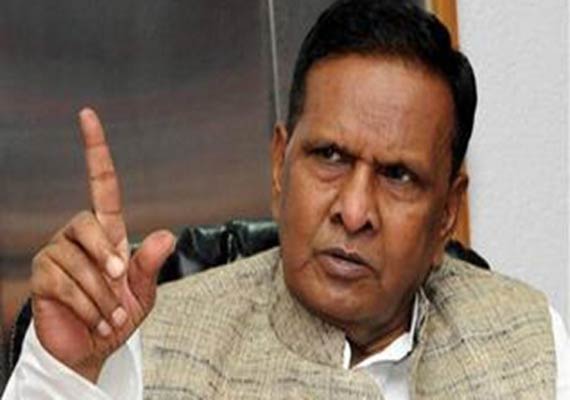 New Delhi, Feb 18 : Election Commission was today set to issue notice to Beni Prasad over his remarks on sub-quota for minorities even as the Union Steel Minister termed the controversial comments as a slip of tongue. 
Sources said Election Commission had taken serious note of his comments, particularly for daring the poll body to take action against him.

After examining the video footage of his speech made in Farrukhabad in Uttar Pradesh, sources said the Commission was in the process of issuing a notice to him to seek his explanation.

The Commission yesterday discussed the issue at its late evening meeting which remained inconclusive. 
Verma is the second union minister after Salman Khurshid to be under the scanner of the EC for their remarks on the minority sub quota made during campaigning in Uttar Pradesh. 

While addressing a poll rally on Wednesday night in Farukkabad in the presence of Congress general secretary Digvijay Singh and Union Law Minister Salman Khurshid, Beni had said, "Reservation for Muslims will be increased and if the EC wants, it can now issue a notice to me."

Meanwhile, Verma said in Lucknow today that his remarks were not intentional and was a slip of tongue. 
"I have been addressing four to five rallies everyday and sometimes I fail to pay attention that in which reference I am saying something," Verma said, adding he respected the Election Commission and every person should do so.

At the same time, he maintained that he never utters anything that is not justified.