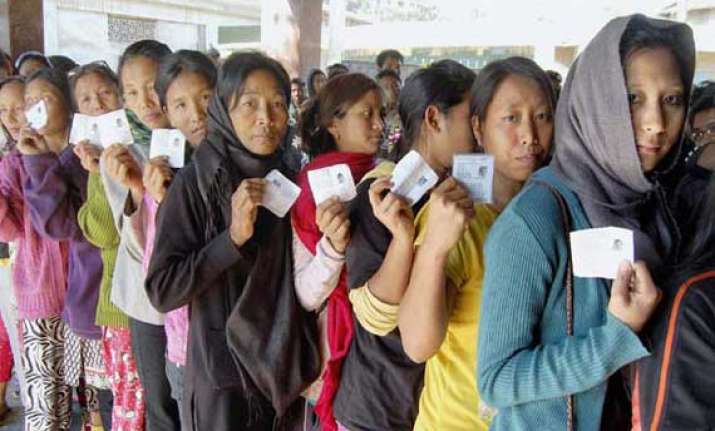 Kohima: The Election Commission (EC) has ordered repolling in five polling stations under Sanis Assembly constituency in Wokha District to be held on May 15, Returning Officer for Lok Sabha elections in Nagaland, Temjen Toy said here today.
The RO said EC declared repoll for the five polling stations which went to polls on April 9. The polling stations are 39/10-Lakhuti-I, 39/11-Lakhuti-II, 39/13-Lakhuti-IV, 39/36-Lakhuti-VII and 39/37-Lakhuti-VIII.  Repolling would be held on May 15 (Thursday) between 7 AM and 4 PM, he said.
Meanwhile, the ruling Naga People's Front (NPF) lodged a complaint with the EC against the decision of repolling.  In the complaint, NPF secretary general K G Kenye said the repoll has been ordered despite the positive report of "free and fair" elections by the presiding officers and the Deputy Commissioner (DC) of Wokha.