Follow us on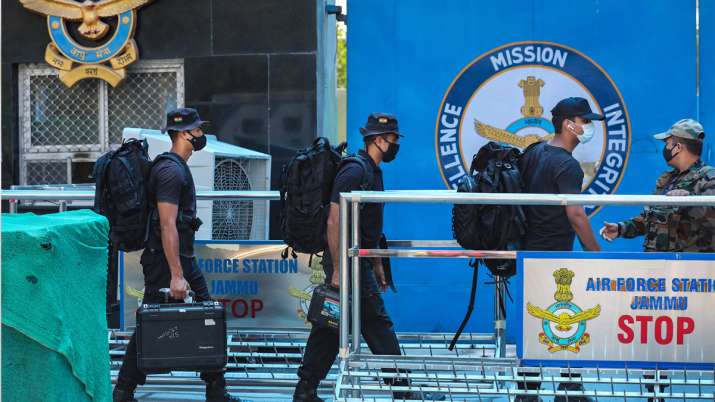 The drones used in the blast at Jammu Indian Air Force (IAF) station were controlled from across the border, sources said. They added that a special bomb squad team of the National Security Guard (NSG) is investigating the nature of the blast at the IAF station that left two officials injured. RDX or TNT is likely to be used in the blast, sources said. Besides, the involvement of local handlers is also being investigated.
Earlier on Sunday, two unmanned aerial vehicles targetted an IAF station in Jammu, indicating the possible use of a cocktail of chemicals including RDX in the first of its kind incident in the country. Investigators were yet to determine the flight path of the drones that dropped two bombs at the IAF station in the early hours of Sunday, causing minor injuries to two IAF personnel.
Meanwhile, the government has handed over the probe to the National Investigation Agency (NIA).
READ MORE | Army opens fire after two drones seen near military station in Jammu; high alert sounded 
READ MORE: Two explosives-laden drones crash into IAF station at Jammu airport