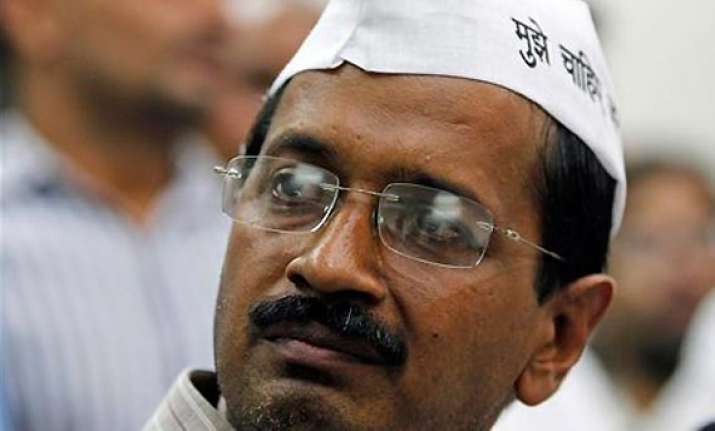 New Delhi: AAP leader Arvind Kejriwal on Sunday sought to justify his quitting as Chief Minister of Delhi saying he was "here to fight corruption till last breath" and had not eloped with anyone's daughter.
He was speaking at a rally in Chandni Chowk constituency here to garner support for party candidate Ashutosh.
Lauding his 49-day government, Kejriwal said that no other "government in Independent India had done work like our government did in such a less time".
He justified his quitting as Chief Minister. "These people say that I have runaway, but I am very much here. I did not elope with anyone's daughter. I am here to fight corruption to my last breath," he said as the crowd cheered.
"I also did not go to Pakistan." He also invoked characters of epic Mahabharat while claiming that divine power was with him.
"When Duryodhan went to meet Lord Krishna before the war, he asked for his army, while Arjun asked for the Lord.
"Today Modi and Rahul have the money power but we have God," he said.
Earlier in the day, Kejriwal also addressed a rally for party candidate Shazia Ilmi at Ghaziabad.
Kejriwal attacked Solicitor General Mohan Parasaran and the UPA government on the legal opinion which termed the FIR registered by the Delhi government on the Reliance Gas issue as "illegal".
"The Solicitor General (Mohan Parasaran) has given an opinion that the FIR registered is illegal in nature. The moment we (Delhi Govt) had registered, everyone got scared. No one had the guts to take on Mukesh Ambani and register a case against him but our government did that," Kejriwal said.