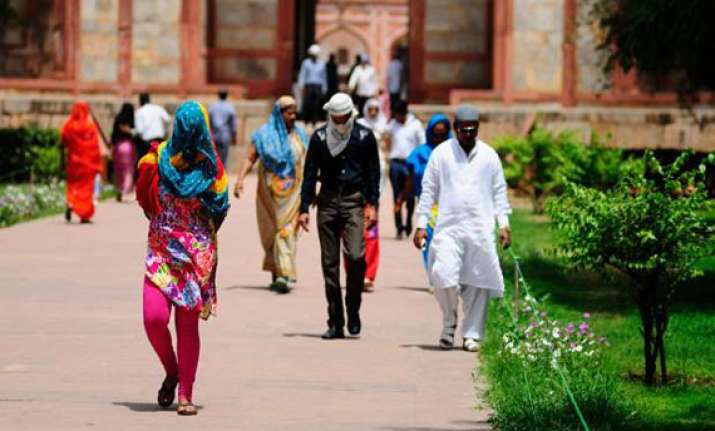 New Delhi: It was a scorching day in the national capital with mercury rising to 42.1 degree Celsius, the highest this season.
The maximum temperature was three degree above normal with weatherman predicting further rise in temperature in the next few days.
According to Met department, the minimum temperature was 22.8 degree Celsius, which is one degree below normal. It was 22.6 degree Celsius yesterday.
Met officials said that humidity was between 18 and 60 per cent.
The weatherman has predicted partly cloudy sky for tomorrow with temperature oscillating between 24 and 42 degree Celsius.