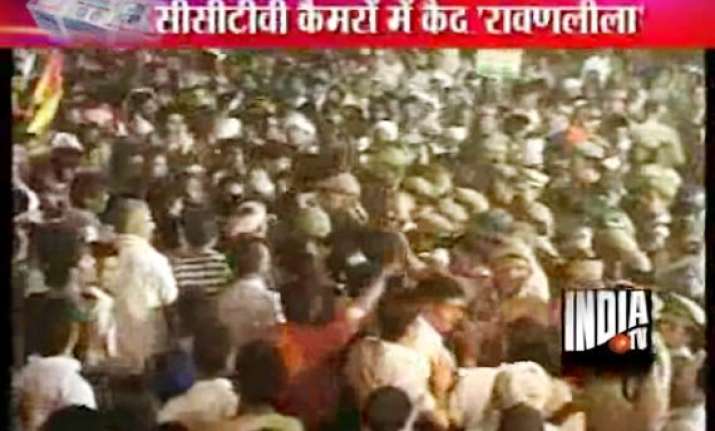 New Delhi, June 7: Delhi police's brutal crackdown at Ram Lila Maidan on June 4 midnight was captured on CCTV cameras installed at the vanue.

With the Supreme Court breathing down its neck, the police has swing to action. On Monday, policemen raided a house in Savitri Nagar and seized the Ramlila ground footage.

Kamla Nagar Police seized the hard disk also that contained all the data. They also took Vipin Mittal along with them who installed CCTV cameras in the pandal.

Around 40 CCTV cameras were installed at the Ramlila ground which captured all the abhorrent and shameful activities of lathicharge, throwing teargas committed by Delhi Police.

Ramdev's associates allege that these footages can expose many the top Delhi Police officials.

Moreover, Ramdev's supporters are blaming police that they are trying to destroy all proofs of their vandalism as they are afraid of the consequences s if these footages go public.