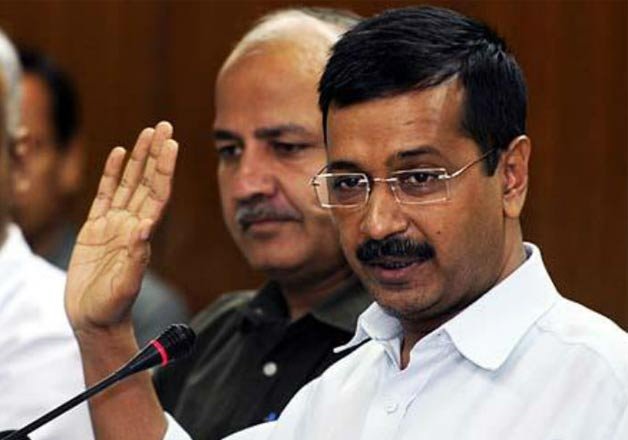 New Delhi: Announcing a "gift" on its first anniversary, the Delhi government on Sunday said water bills of households pending till November 2015 will be waived off -- partly or fully.
Addressing a gathering to mark one year of the Aam Aadmi Party (AAP) government, Chief Minister Arvind Kejriwal said numerous families that had got inflated bills at some point had stopped paying water bills.
While the economically weaker sections will get a full waiver up to November 30, others will enjoy concessions of 25 to 75 percent depending on their economic category, he said.
Water Minister Kapil Mishra told IANS that this concession was conditional upon the affected households going for functional water meters.
"There have been cases where people got inflated bills. To avoid paying such bills, they stopped paying every bill, posing a huge problem for our accounts department," he said.
"It was posing an unnecessary burden on us, and we knew this amount wasn't recoverable.
"This waiver will help all of us to start anew. And households will resume paying bills and will also go for functional meters," Mishra said.
The Delhi Jal Board supplies potable water to over 19 lakh households in the capital.
Kejriwal said his government was working towards making piped water available to almost all the households in the city.
"By March-end, piped water will reach 268 colonies. And by December 2017 almost every household in Delhi will get drinking water through pipelines."
Video: