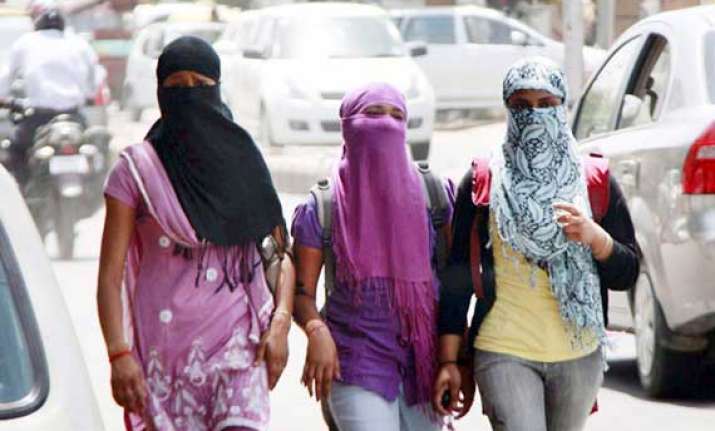 New Delhi: As rains elude the national capital, Delhiites continued to reel under intense hot weather as mercury rose to make today the city's hottest day in August in the last 12 years.
The maximum temperature, registered at 39.4 degrees Celsius, six notches above normal, rose above yesterday's 39.1 degrees Celsius to break the record.
"It is the hottest day of August since 2002," said Ravinder Vishen, a senior MeT official.
The minimum temperature also hovered close to the 30-degree mark and settled around 29 degree Celsius, three degrees above normal.
Humidity levels during the day oscillated between 36 and 69 per cent during the day.
The weatherman predicted partly cloudy sky tomorrow and said thundery conditions could occur in some areas. The maximum and minimum temperatures are expected to be 39 and 29 degrees respectively.