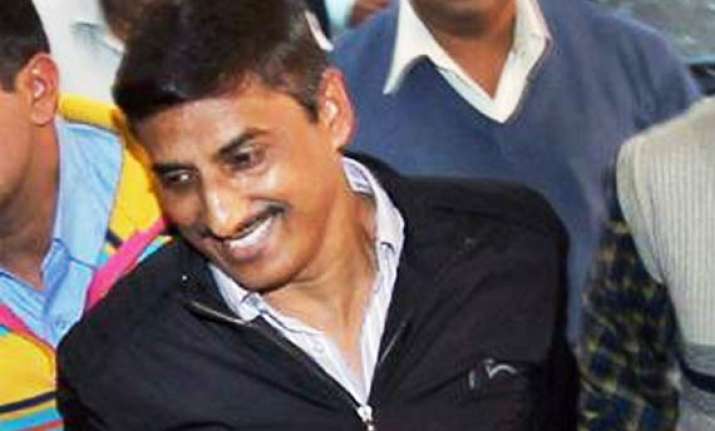 New Delhi, Dec 1: After 10 months in jail, former bureaucrat R K Chandolia, an accused in the 2G case, was today granted bail by a Delhi court which said that his case "cannot be equated" with that of former Telecom Minister A Raja and former telecom secretary Siddharth Behura, now the only two accused still behind bars.

Special CBI Judge O P Saini enlarged the accused on bail saying that being the private secretary of Raja, Chandolia was not having any "independent powers" on his own and there was no allegation that he himself accepted any bribe. 

"Accused R K Chandolia was only the private secretary to the then Minister of Communication and Information Technology (A Raja) and was not having any independent powers on his own. 

"Co-accused A Raja was political head of the Department of Telecommunication whereas co-accused Siddharth Behura was its administrative head. As such, with due respect, his case cannot be equated with these two accused," the court said. 

The judge granted bail to Chandolia and imposed certain conditions, including that he would not visit the DoT without prior permission of the court.

The court also took into account that 11 co-accused, including DMK MP Kanimozhi and Swan Telecom promoter Shahid Usman Balwa, have already been granted bail in the case. 

It said that charges have been framed against Chandolia only for the offence of conspiracy and criminal misconduct. 

The special judge, in his five-page order, said Chandolia has been in jail for 10 months after he was arrested on February 2 and his "further incarceration" would not serve any purpose.