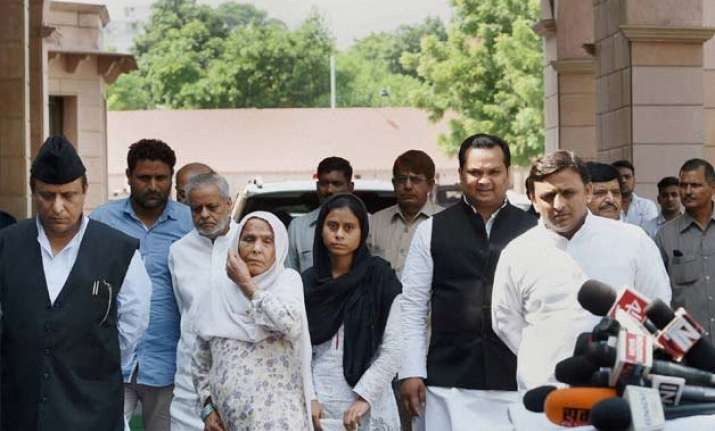 Lucknow: UP police on Monday wrote a letter to Twitter asking it to remove certain photographs and text from Micro blogging site's handle said to be related to Dadri incident in which a 50 year old man was lynched by a mob on suspicion that his family had consumed and stored beef.
According to Times of India, The letter was sent by the social media lab of UP police asking for removal of specific photographs and text uploaded by a twitter handle.
"We are investigating into the other aspects like the individual behind the handle that was used to upload this objectionable text and graphics as such activities whip up communal passions which can prove detrimental for the surcharged atmosphere prevailing in certain parts of the state," IG (administration) Prakash D told the daily.
The chief minister has directed to take stern action against elements creating disharmony and inciting hatred by circulating baseless content on social media, specially (on) Facebook, WhatsApp and Twitter," a spokesman said.
These tweets were made on September 30 and an FIR has been lodged in the matter. Stern action would be taken against the person concerned after investigation.
CM Akhilesh Yadav on Monday issued orders to act instantly against those misusing social media to spread hatred.
A whatsapp number, 9454401002, has been issued by the state government appealing people to post any controversial material on it.
The government is undertaking an exercise to publicise this number and also sensitise people to use social media judiciously and not fall for false reports and morphed pictures aimed at creating communal tension.