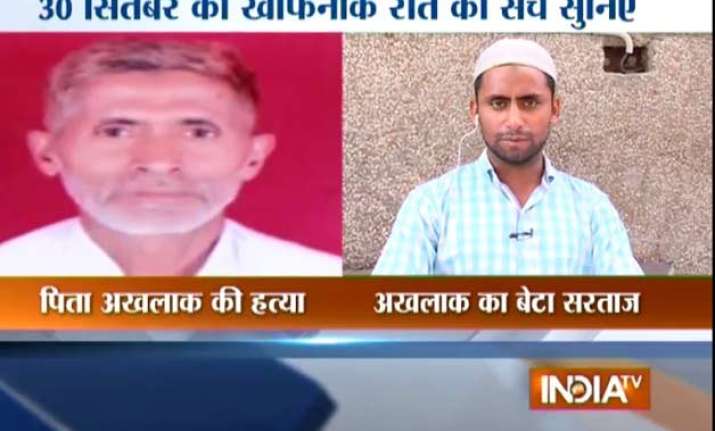 Dadri: Sartaz Mohammad, son of Akhlaq Mohammad who was killed by a mob on Monday night on suspicion of storing beef in Dadri's Basada village has said that authorities should set an example that such incidents should never happen again in the country.
He also appealed to political parties not to indulge in petty politics over the murder of his father but to work towards ensuring swift justice to them.
He said," "I say again, I am appealing to all for harmony. This is not the time for politics."
Sartaj, a technician in Indian Air Force, is taking care of  by his brother Danish who was also severely injured in the attack .
Sartaj was at an airbase in Chennai, where he is posted, when his father Mohammad Akhlaq was beaten to death by a large crowd that included neighbours that the family had known for decades.
When asked whether he would stay at his current house , Sartaz said that it's a matter of trust, we have been betrayed by our neigbours, if situation improves we can consider living there otherwise we would relocate to a place suggested by the authorities.