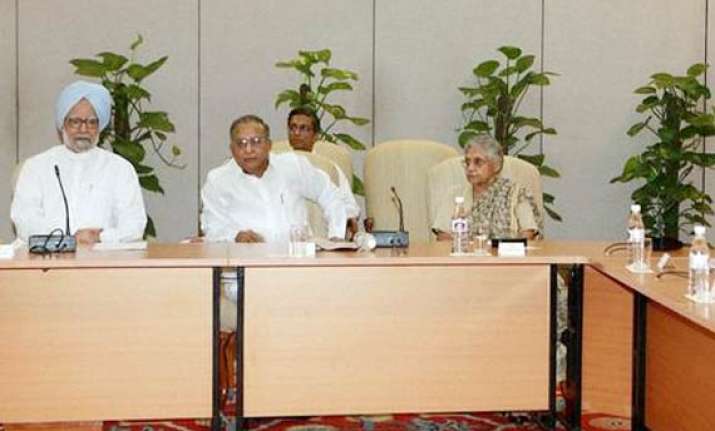 New Delhi, Aug 6: The ruling Congress party on Saturday dismissed the Opposition's demand for Delhi Chief Minister Shiela Dikshit's resignation in the wake of the CAG report on the financial irregularities in Commonwealth Games. 

"We have not yet seen the entire report. But of whatever we have seen, there is no such allegation that would attract major action," party General Secretary and spokesperson Janardhan Dwivedi told reporters when asked about the BJP demand for Dikshit's resignation.

Mr. Dwivedi emphasised that there was a Constitutional process to be followed when such reports are tabled in the Parliament.

"The report will go to the Public Accounts Committee where all parties will have their representatives. Right now there is nothing more to think on this," he said.

His remarks came close on the heels of the BJP President Nitin Gadkari demanding Dikshit's resignation after she was named in the CAG Report. Gadkari accused the Congress of "maintaining double standards and going on the overdrive to save her."

Core Group meet

Earlier, Congress top brass, led by Prime Minister Manmohan Singh on Saturday met for the first time after UPA chairperson Sonia Gandhi went abroad to undergo a surgery.

The meeting was held in the backdrop of the CAG report on the Commonwealth Games scam, which has faulted the Prime Minister's Office for Suresh Kalmadi's appointment as the chief of the Games' Organizing Committee. The report was tabled in Parliament on Friday.

The CAG has criticised the role of Delhi Chief Minister Sheila Dikshit over the manner in which the CWG projects were implemented.

The Opposition, led by the BJP is expected to raise the issue in a major way in Parliament on Monday.

The meeting took place a day after Ms. Gandhi was moved out of the Intensive Care Unit of a hospital in the U.S., where she was treated.

In her absence, her son and party general secretary Rahul Gandhi, party general secretary and media department chief Janardan Dwivedi, her political secretary Ahmed Patel and Defence Minister A.K. Antony, have been given responsibility for handling the party affairs.

Party sources said that the party general secretary can come back here after a few days, according to the Congress President's health situation.

Sources have also said that while Gandhi could be staying in the hospital for two weeks, she may not resume her work here soon after coming back, as she could require rest for a month or so.

Sonia Gandhi (64) underwent a surgery on August 4 and the surgeon has indicated that the surgery has been successful.

Sources in Delhi said that Ms. Gandhi could require a month's rest after she returns from abroad by the end of this month.