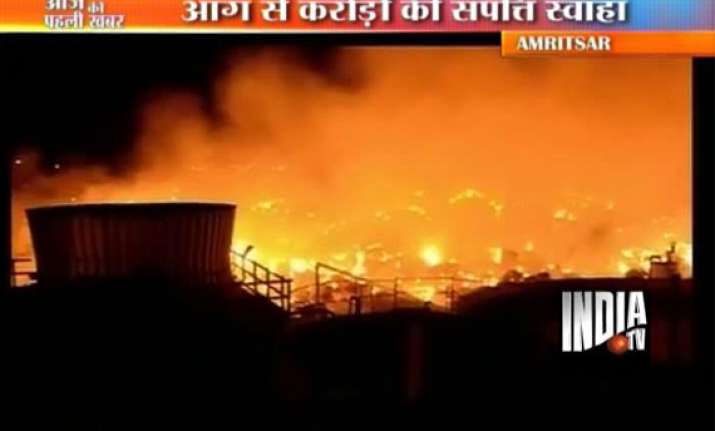 Amritsar, Jun 13 :  A massive fire broke out last night  in the city's Khanna Paper Mill, one of the largest paper mills in the country.
Over 25 fire tenders were pressed into service to douse the flames at the mill, 15 km away from Rajasansi international airport near here.
Amritsar Deputy Commissioner Rajat Aggarwal said the services of Army have also been requisitioned to control the blaze.No causality has been reported in the fire so far.
"All labourers and staff members working in the mill came  out from the affected area as soon as they saw the flames," the mill director Suneet Kochar said.
The Deputy Commissioner said, "Our priority is to get control over the fire at the earliest possible, for this the State Government has also been informed, since the intensity of fire is becoming higher with the each passing moment."
The reason behind the fire is yet to be ascertained. The mill is India's first exporter of news print to Pakistan.
Fire tenders from Ludhiana, Jalandhar, Khanna, rajpura, Bhatinda and Patiala were pressed into service to control the fire.  
Fire officials said, it will take nearly 24 hours to fully douse the flames.  
Army jawans are engaged in fire extinguishing work since 8 pm on Tuesday.