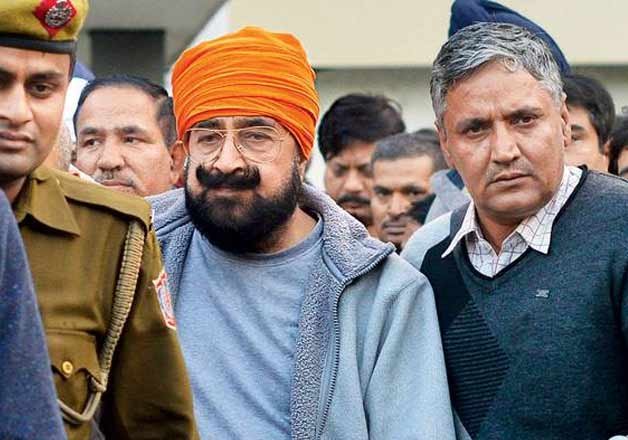 New Delhi: Pearls Group CMD Nirmal Singh Bhangoo was today granted bail by a Delhi court in a complaint filed by SEBI which accused his firm of allegedly collecting over Rs 49,100 crore from investors in the name of investment schemes violating the law. 
The court gave the relief to Bhangoo and another official of his Group, Tarlochan Singh on the ground of parity as some other co-accused in the case have already been granted bail.
 
"Accused number 2 (Tarlochan) has appeared pursuant to summons issued by this court. Co-accused number 4,5 and 7 have already been granted bail. The role of present accused are almost similar to the other accused. 
"Keeping in view the facts and circumstances, accused Tarlochan Singh and Nirmal Singh Bhangoo are admitted to bail on furnishing a personal bond in the sum of Rs 50,000 each with one surety in the like amount with the conditions that accused shall not try to tamper with the evidence and they shall not leave India without prior permission of court," Additional Sessions Judge Arvind Kumar directed. 
During the arguments, Bhangoo's counsel Vijay Aggarwal said his client was entitled to the concession of bail as the co-accused have already been granted bail and his role was similar to the other accused. 
Tarlochan's counsel said there was no apprehension that the accused would flee from justice.
 
The bail plea was opposed by SEBI's counsel Sanjay Mann who contended that complaint was filed regarding non-bailable offences and there was no parity in the accused persons' role.
 
Bhangoo, however, would remain in jail as his counsel has not given bail bond as he is in custody in the CBI case for alleged offences of criminal conspiracy and cheating under the IPC against him and others in connection with alleged swindling of Rs 45,000 crore from over five crore investors.
 
The court had earlier summoned as accused Pearl Agrotech Corporation Ltd (PACL), its promoters and directors, Nirmal Singh Bhangoo, Tarlochan Singh, Sukhdev Singh, Gurmeet Singh, Subrata Bhattacharya, Joginder Tyger, Gurnam Singh, Anand Gurwant Singh and Devinder Kumar Uppal on SEBI's complaint. Bhangoo, Sukhdev, Gurmeet and Bhattacharya are already in custody in the CBI case.