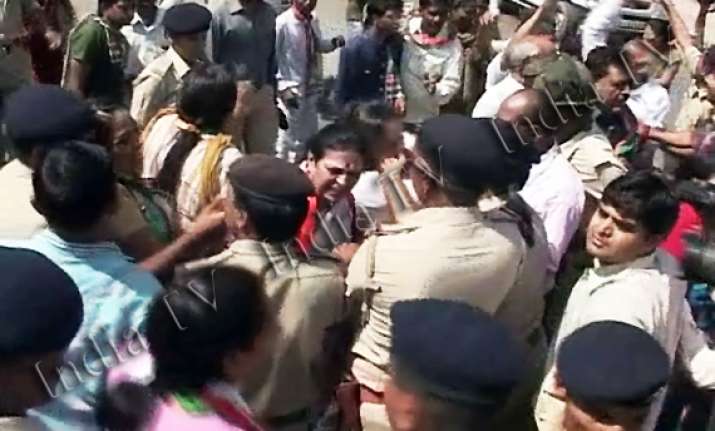 Gandhinagar, Feb 23: Police today baton-charged a protest rally taken out by Congress workers and detained Gujarat state unit president Arjun Modhvadia and senior leader Shankarsinh Vaghela among 200 others.  

The rally was taken out coinciding with the opening day of the Budget session.

Congress was given permission to hold a public meeting at Pathik Ashram and not to take out the rally, police said.

The party workers led by their leaders defied the prohibitory orders and went ahead with the protest march joined by farmers, they said.

The Congressmen were baton-charged and a couple of tear gas shell were also fired to disperse the crowd which was getting out of control, police said.

Over 200 Congress workers, including Modhvadia and Vaghela, have been detained for disrupting law and order in the city, they said.