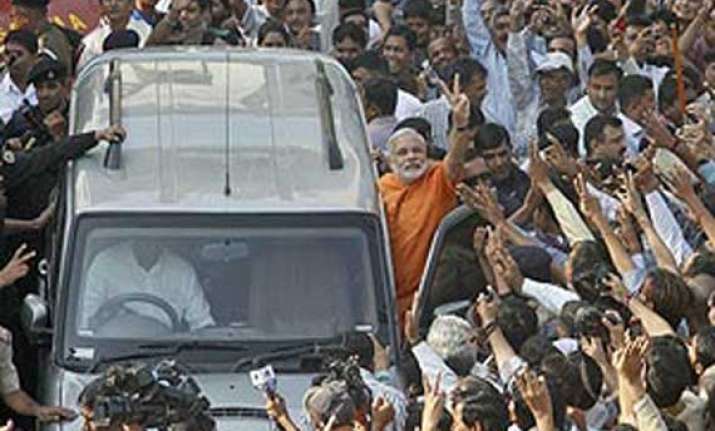 Ahmedabad: Gujarat Congress has filed a complaint with the Election Commission against Chief Minister Narendra Modi's printed messages given along with the vehicle RC books and licences, stating that it amounted to breach of Model Code of Conduct.
As per the existing practice, RTO gives Chief Minister's printed message along with new vehicle Registration Certificate books and licences, in which he appeals to the people to road safety measures and drive safely.
However, Congress opposed it saying it was a breach of Model Code of Conduct as it was a "misuse" of state machinery.
"BJP's prime ministerial candidate has been sending a leaflet carrying his message with the vehicle RC book and licence," the complaint filed yesterday by the state congress' legal cell said.
"He sends the messages as a chief minister, but being the prime ministerial candidate of a party, he cannot do so using the state machinery," the complaint said.
"The messages have been spreading through Regional Transport Offices (RTO) of the entire state which has to be stopped with immediate effect," it demanded.
Ahmedabad Collector and the Returning Officer Roopwant Singh told PTI, "We have no idea about the complaint as it was filed yesterday, but we will surely act upon it."
Congress' legal cell convener advocate Nikunj Ballar said Modi being a PM candidate must refrain from using the state machinery.
"When the elected members even have to submit their cell phones or the vehicles, how can chief minister spread his messages via RC book or a licence," Ballar said.
"We sought Election Commission's intervention to stop the distribution of the leaflets carrying Modi's messages," he added.
The complaint has been filed before the Chief Election Commissioner in Delhi and the Chief Election Officer of the state.