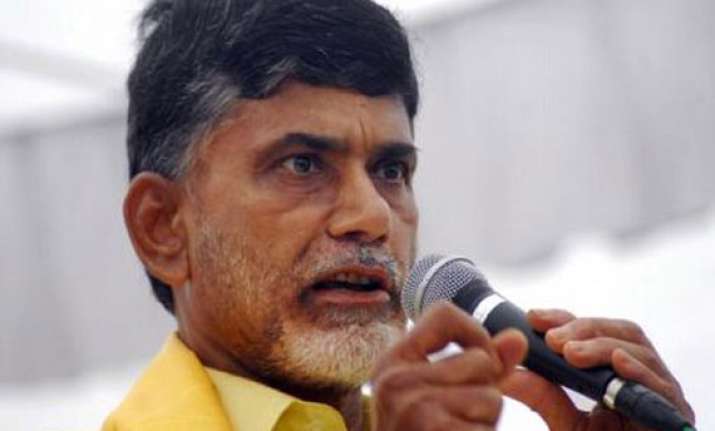 Hyderabad, Aug 10: Alleging that Congress treated the bifurcation of Andhra Pradesh as a party affair, TDP president N Chandrababu Naidu yesterday urged Prime Minister Manmohan Singh to intervene immediately and address the concerns of the agitating people of the state.
Though most political parties had agreed to formation of Telangana state, the decision of Congress Working Committee to form Telangana state without giving clarity on the future of Seemandhra threw the region into "state of shock and unprecedented agitation," he said.
"The manner in which the decision was taken by Congress without adequate consultation process with stakeholders before announcing the final decision is
responsible for this chaos.
"While announcing the CWC decision, Digvijay Singh, General Secretary, Congress has stated that the TRS party would merge with Congress with this decision.
This clearly reflects the narrow political thinking of Congress party for its own political gains," Naidu said in a letter to the Prime Minister.
Alleging that Congress had adopted a flip-flop policy since 2004 to appease one or other region, Naidu said the current crisis could have been avoided had the report of Sri Krishna Committee and other reports been evaluated properly.
The announcement of decisions by the CWC and government in a careless and casual manner led to friction between Telugu speaking people, he alleged.
"Therefore, the entire Seemandhra region is in a state of revolt against the decision. At this point, the Congress party has come up with another committee under A K Antony. All the members of the committee are from the Congress and it is clearly aimed at serving its political interests," the TDP chief said.