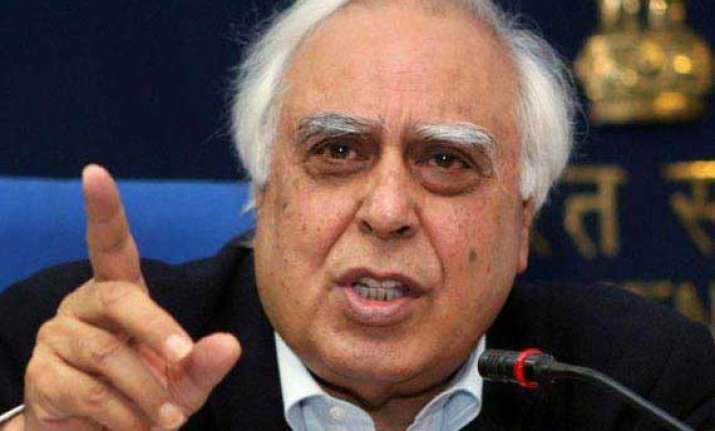 Ahmedabad: Union minister Kapil Sibal raked up alleged fake encounter of Ishrat Jahan on Monday to hit out at Narendra Modi saying the BJP's PM nominee and Amit Shah were being "shielded" despite existence of "clinching" evidence to arrest them.
"I want to ask who is shielding Modi and Shah when, according lawyers like us, there is clinching evidence to arrest them in the case of fake encounter of Ishrat Jahan and three others," Sibal told reporters here.
The hard-hitting attack by Sibal came on the last day of campaigning for the single-phase polls in Gujarat to be held on April 30.
Joining Congress chief Sonia Gandhi, party vice-president Rahul Gandhi and other leaders in attacking Modi's development model, Sibal said, "... Many models are being talked about in the country now, but this is an encounter model of Gujarat."
Elaborating about "clinching evidence" Sibal said, "There are call records of talk between accused police officer DG Vanzara and the then minister of state for home Amit Shah at the time of encounter and before the encounter that took place on June 15, 2004.