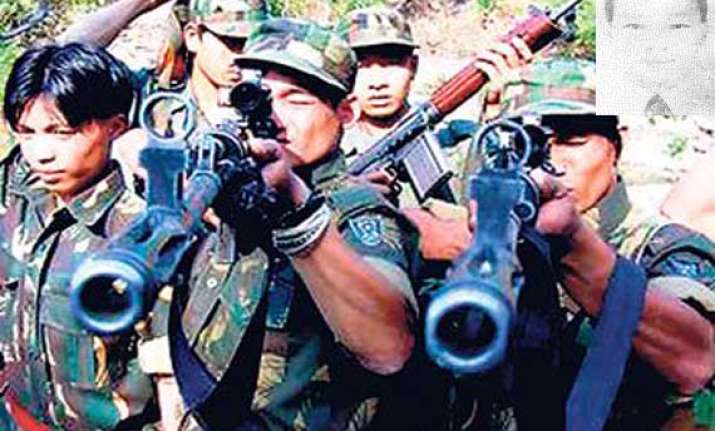 New Delhi: Extradition of Thai gun-runner Willy Narue  to India is expected to throw more light on the suspected role of a Chinese arms manufacturer, believed to have been supplying arms to northeast insurgent groups, including NSCN-IM and ULFA.
The hope of getting more information on the arms supply links to northeast insurgent groups like NSCN-IM and ULFA has risen after a court in Thailand ordered extradition of Thai gun-runner, Wuthikorn Naruenartwanich alias 'Willy Naru', suspected of selling Chinese arms to Naga rebels.
Official sources said most of the arms like AK series rifles, Universal Machine Guns and M20 pistol used by the insurgent groups are Chinese-made and believed to be manufactured by China North Industries Group Corporation (NORINCO).
"NORNICO is a large group and we suspect the company's arms and ammunition come to the northeast through the Thai gun running rackets," an official said.
The National Investigation Agency (NIA), probing the case of smuggling arms and ammunition to NSCN-IM, will send a team to Thailand after a month to get the 54-year-old 'Willy Naru'.
The Bangkok court yesterday approved the extradition of Willy to India to face trial for helping sell nearly USD 2 million of arms to Naga rebels.
India had secured an Interpol Red Corner Notice against Willy after NSCN-IM leader Anthony Shimray, arrested in Nepal in 2007, alleged that he had paid the Thai man for an arms consignment which included AK-series rifles.
According to the criminal court of Thailand, Willy can appeal against the order of the court within a month.
Chinese group NORNICO is one of the largest arms manufacturers in the world with a total asset of about 290 billion yuan (USD 46 billion), while the employees totalled around 2,79,600.
There are 46 units under NORINCO group mainly distributed in several provinces, autonomous regions and municipalities in China, including Beijing, Shaanxi, Gansu, Shanxi, Hebei, Inner Mongolia, Liaoning, Jilin, Heilongjiang, Shandong, Henan, Hunan and Hubei.
Besides, there are dozens of overseas branches all over the world. NORINCO group ranked 161th in the list of 2013 Fortune Global 500.
This NIA case relates to a criminal conspiracy for illegal procurement of a shipload of sophisticated arms and ammunition from a foreign country, in which Shimray was arrested by NIA.
Shimray had negotiated several times with Willy to fix a deal to the tune of USD 1.2 million to procure huge quantity of arms and ammunition. For this deal, USD 800,000 was paid by accused Shimray to co-accused Willy.
NIA had filed a charge sheet in this case on March 26, 2011 against four accused persons including Shimray, who is currently in Delhi's Tihar jail.