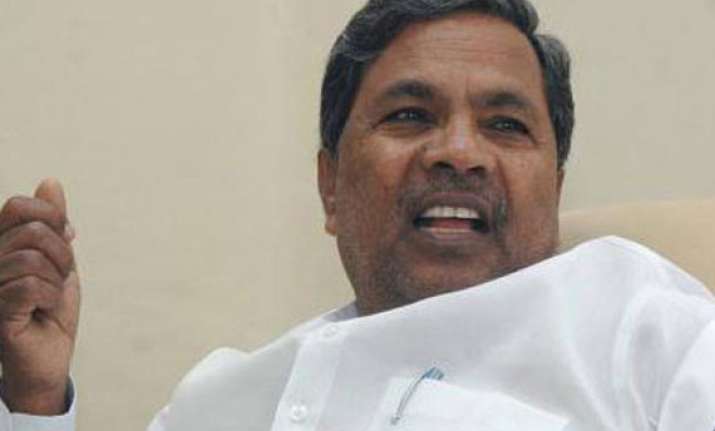 Bangalore:  Amid persistent protests against the toll hike on the National Highway leading to international airport, Chief Minister Siddaramaiah today said there will be concession on toll for villagers within the proximity of the highway.
"Toll will be collected at a concession rate from villagers in about 40 km radius, that is Rs. 220 per month for any number of trips they commute," he told reporters in Bangalore.
Villagers within a five kilometre radius need not pay any toll, he said.
Siddaramaiah said that the service road should be made available for the sake of local villagers next to tolled road, adding that he is in touch with Union Minister for Road Transport and Highways Oscar Fernandes over the toll issue.
Meanwhile, Karnataka state Lorry Owner's and Agent's Association has called for agitation tomorrow, demanding rollback of toll hike. They are likely to be joined by taxi drivers and several pro-Kannada organisations.
Private taxi drivers and transporters are up in arms against the nearly four-fold hike on the 22-km stretch of the elevated road to the Kempegowda International airport but the increase has been justified by NHAI citing the relevant provisions under the National Highway Fee (Determination of Rates and Collection) Rules.
The toll for a return journey by car or other such vehicles has been increased from Rs. 30 to Rs. 115 with effect from Saturday last. The concessionaire of the public-private partnership project has been allowed to hike the toll in accordance with provisions of the agreement with NHAI.
Both BJP and JDS have protested against the toll hike.