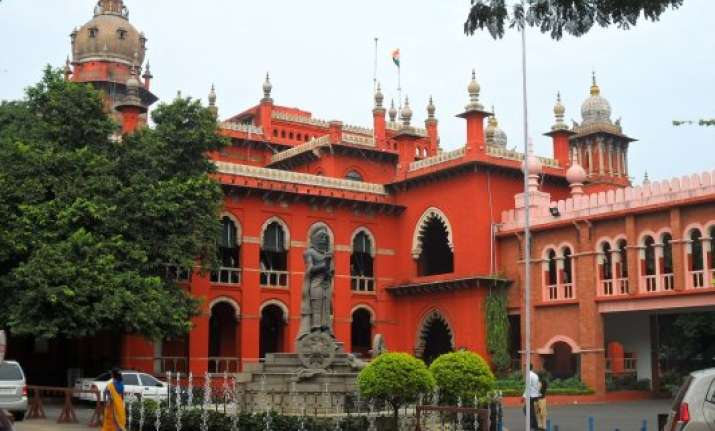 Chennai: The Madras High Court yesterday raised some questions on the investigation into the multi-storeyed building collapse here in June wondering whether the final report was filed in a hurry and asked the government to submit an additional affidavit on its observations in six weeks.
"The worry which we have is whether the final report has been filed in a hurry without completion of investigation process and without there being a finality to the commission report which may or may not have pointed fingers at certain government officials," the First Bench, comprising Chief Justice Sanjay Kishan Kaul and Justice M Sathyanarayanan, said in its interim order.
The bench was hearing a PIL filed by DMK Treasurer M K Stalin seeking a CBI probe into the collapse of the building at Moulivakkam on June 28 which claimed 61 lives.  
The bench, which raised another question on the special permission granted in relaxation from the provisions of Regulations of Second Master Plan of Chennai Metropolitan area, in its order, asked, "In what circumstances the exemption has been granted would be available from the records which are required to be produced before us."
The bench, which posted the matter for further hearing to December 4 on the request of Advocate General A L Somayaji granted six weeks of time to place on records before the court on the above observations through an additional affidavit.  
"We are of the view that a meaningful thought can be given to the matter only when the contents of the Inquiry Report (One man Commission of Inquiry headed by Justice R Reghupathy) being placed on the floor of the House are available."
It perused the status report and the counter affidavit filed by the Secretary, Housing and Urban Development Department and the state government.  
"The sanction for the building was for two blocks with Stilt plus 2 floors along with combined basement. It has also been averred that there is no procedure in place for more than 25 years of any periodicity of inspection by authorities concerned and no inspection was carried out by enforcement wing of the CMDA before releasing the final approved plan or thereafter," it said.