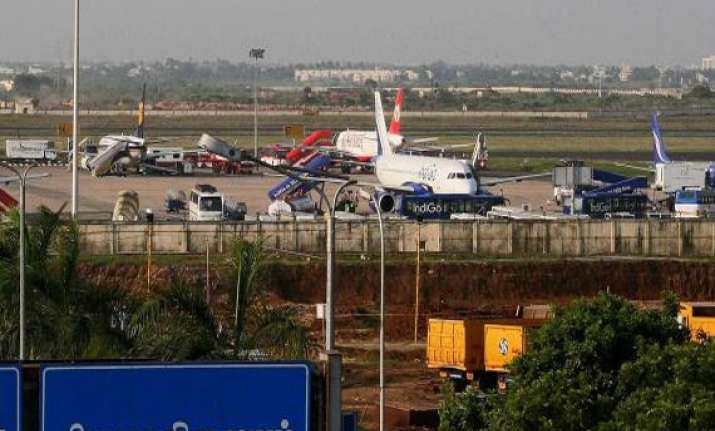 Chennai, Jun 29:
The runway at the airport here would be shut down for six hours tomorrow for undertaking maintenance work, airport officials said today. 
The work would be carried out on the central portion of the runway to enhance the 'friction value' and the runway would remain closed from 1 pm to 7 pm, they said.  Subsequently Air India today announced rescheduling some of its flights.
"Due to closure of runway, Air India has rescheduled some of its flights operating from Chennai," an AI release said.  Flights to Colombo, Kochi, Bangalore, Thiruvananthapuram, Sharjah, Hyderabad and Kolkata had been rescheduled, it said.  
Because of the maintenance work, UPA Presidential candidate Pranab Mukherjee will land at the Tambaram Airforce Station on the city outskirts on his visit for launching his campaign, officials said.
He would meet DMK Chief M Karunanidhi and MPs and MLAs of the UPA allies and other parties to enlist their support.