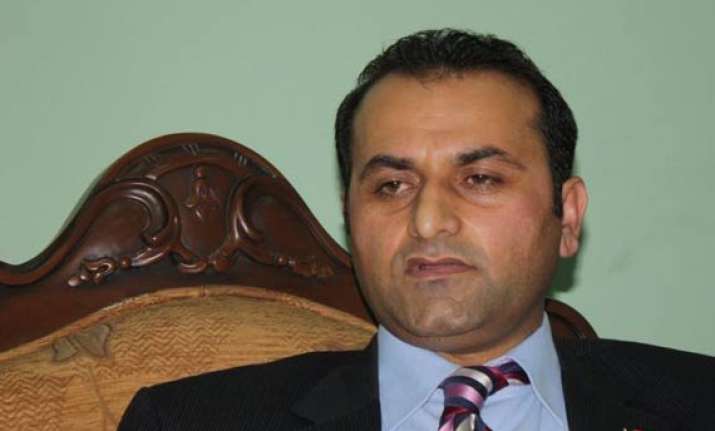 Hyderabad: India has earmarked USD 100 million for upgradation of Chabahar port in Iran so as to improve trade with Afghanistan and other Central Asian countries, Afghan envoy to India Shaida Mohammad Abdali has said.
"Ultimately the port connects the Central Asia with south Asia. And we have in-principle agreed. The draft has been circulated, and India has already pledged USD 100 million for upgrading the port," Abdali told PTI.
"The money has been pledged by the Indian government, and we are simply waiting for the technical committee to address some of the legal issues," he said during his recent visit here.
While Afghanistan is allowed to export to India through Pakistan, India is not allowed to export to Afghanistan through Pakistan.
Abdali said that because of the problems related to ports in Pakistan, India and Afghanistan decided to use the Chabahar port for import and export of goods.
"So we worked with the Indian government and all the three parties agreed that the Chabahar port will be upgraded and the two countries (India and Afghanistan) can operate and also do business with Iran," Abdali said.
Chabahar port will provide India an alternative route for trade to Afghanistan, an official of Federation of Indian Exports Organisations had said earlier. Currently, the bilateral trade between India and Afghanistan is pegged at over USD 600 million.
Abdali also said that everything is in place from Afghan side to sign a pact with steel maker SAIL-led consortium for the proposed investments in setting up a steel factory among others there.
Replying to a query, he said the new Mining Bill of Afghanistan paved way for the Indian steel makers' consortium AFISCO to initiate final negotiations the Rs 7,000 crore investment plans there.
"There are some technical discussions going on. The new mining law paves the way for finalising the iron ore investments by SAIL-led consortium. We are working out to bring the parties concerned together as soon as possible," Abdali said.
"From our government side everything is clear. We have an in-principle agreement. But the technical discussions or details are being worked out," he added.
After winning bids for three iron ore mines at Hajigak in Afghanistan in 2011, a consortium of seven Indian steel makers led by SAIL had proposed USD 10.8 billion investment in Afghanistan to set up a 6.2 mtpa steel plant in two equal phases along with a 800 MW power plant, besides creating the required infrastructure.
However, AFISCO had sent a revised proposal subsequently truncating its investment proposal to about USD 1.14 billion for setting up a 1.5 mtpa steel plant and creating necessary infrastructure aimed at reducing vulnerability of the project.
Abdali said that they are going to sign a MoU with the Indian Ministry of Textiles soon for technology transfers and investments in Afghanistan.
"The MoU is ready. Both governments have agreed. We are simply looking for a venue - whether we will sign it in Delhi or Kabul," he said.
Afghanistan is also mulling a similar kind of agreement with Ministry of Chemicals and Fertilisers, he added.