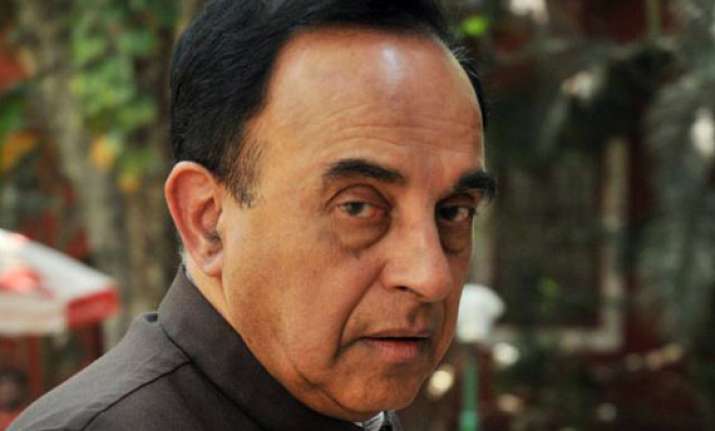 New Delhi, Nov 15: The Centre has approached the Supreme Court seeking its direction to restrain Janata Party president Subramanian Swamy from making public statements in the 2G case, saying that matter is subjudice.
The government, in its two-page application, pointed out that Swamy had delivered a lecture on 'Hidden Facts About the 2G Spectrum' in Bangalore in which he reportedly tried to malign the Centre and its ministers in the matter which is pending in the apex court and a special CBI court.
"When the judgement is reserved after hearing the parties, apart from law, propriety demands that the litigant should not speak on the subject in public and declare that certain persons, including an accused, as guilty of serious offences," the affidavit said.
The government submitted that Swamy delivered the lecture just nine days after the apex court had on October 10 reserved its judgement on his application for a probe into Home Minister P Chidambaram's alleged role into the 2G scam when he was the Finance Minister in 2007-08.
"The said speech shows that the sole object of Swamy is to malign and lower the image and prestige of public servants holding important offices in government and Parliament," it said.