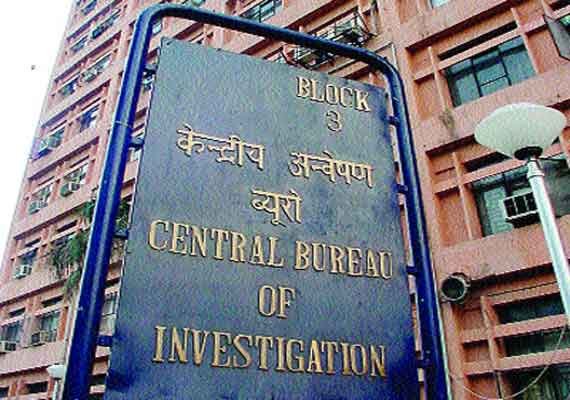 Bhubaneswar: Four days after his anticipatory bail plea was rejected by the Orissa High Court, the CBI today interrogated senior BJD MLA and former Chief Whip Pravat Tripathy in connection with a non-banking financial institution winning the best co-operator award.
"They asked me certain questions on the mode of selection of 'Artha Tatwa' Group chief as the winner of the best youth cooperator prize for running Multi-Purpose Cooperative Society by the State Cooperative Union. I replied all their questions," Tripathy told reporters after his nearly 90-minute interrogation.
AT Group, a non-banking financial institution, which is being investigated by the central agency for its alleged involvement in the multi-crore chitfund scam, had received prize from the state government's organisation for its activities as a multi-purpose cooperative society. 
Meanwhile, Tareswar Das, the office superintendent of Odisha State Cooperative Union (OSCU), an apex cooperative society which promotes the movement in the state, was grilled by the CBI in this connection yesterday.  Official records relating to award announcements, recommendations and nomination for last three years were also submitted by Das to the probe agency.
The AT Group chief had won the 'Best Youth Cooperator Award' when Tripathy was the president of the cooperative union. Apart from AT Group chief Pradeep Sethy, another chit fund scam accused Ranjan Das was also in the race for such an award.
This is for the third time Tripathy has appeared before the CBI team for interrogation in connection with the chit fund scam.
The High Court had earlier given Tripathy an interim relief on September 30 for about 20 days.
While granting the relief to him, the court had asked the CBI to submit the forensic lab report of the voice test that sought to match his voice in a recorded phone conversation
with Sethy, with the voice recorded by the CBI during his interrogation.
The CBI as per the court's instruction submitted the transcript as well the forensic lab report of the voice test. Following the forensic lab's voice test report the court
rejected the anticipatory bail plea of Tripathy.
Tripathy's houses, both at Banki and in Cuttack, were also raided in August by the CBI in connection with its probe into the chit fund scam.
The MLA's close associate Subash Padhi's house at Banki was also raided and his bank accounts scrutinised by CBI officials for possible leads to Tripathy's financial
transactions with the tainted chit fund company.
Tripathy's another close associate Ashish Sahu, also a member of the state executive committee of the ruling Biju Janata Dal, was also interrogated by the CBI.