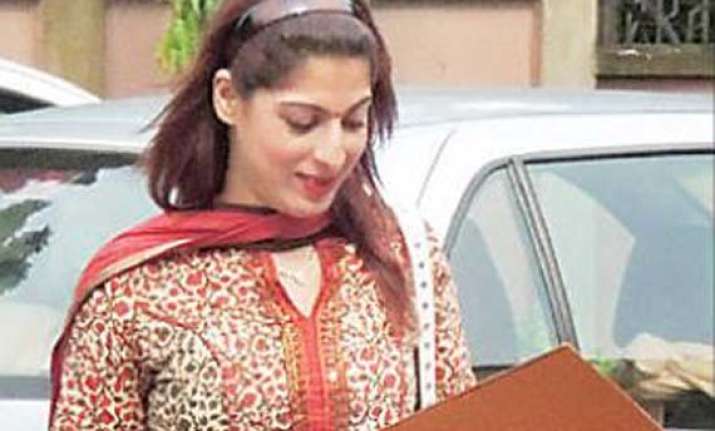 Bhubaneswar: CBI sleuths on Thursday interrogated Mumbai based model and tele serial producer Preeti Bhatia for the fourth time in 18 days for her alleged link with Artha Tatwa Group, accused of duping thousands of investors in the multi-crore chit fund scam.
Preeti Bhatia was grilled for two and a half hours on Wednesday. She was again grilled for three hours on Thursday.
Preeti had appeared before the CBI on September 23 and had shown relevant documents to the investigators, but the sleuths appeared to be unconvinced with her replies. She was asked to appear again after two days.
The serial producer sought two weeks time to provide more documents, which she showed to CBI sleuths on Thursday. CBI has asked Preeti Bhatia not to leave Bhubaneswar for sometime.
Sources said, Pradeep Sethi, Preeti Bhatia and Indu Dewan had set up Prism Heights Film and Entertainment Pvt Ltd, with their office based in Mumbai's Santacruz.
The firm had produced several tele serials and an Odia film "Aasibu Kebey Saajibu Mo Raani starring BJD legislator Akash Dasnayak.
After about the three-hour long grilling, Bhatia told reporters on Thursday that she had nothing to do with any scam.
Asked about reports that she had taken Rs 4 crore from Artha Tatwa Group, she said: "I am not involved in any stupid chit (fund) scam."
The CBI, which has been probing the money circulation of the AT Group, summoned Bhatia after being informed that the chief of Artha Tatwa Group Pradeep Sethi had invested in serial and movie production through her.
Allegations have been made that the Artha Tatwa Group had put money into Odiya film industry, Bollywood and serial productions through a Mumbai-based production house.
CBI had raided Preeti Bhatia's house in Mumbai in August.