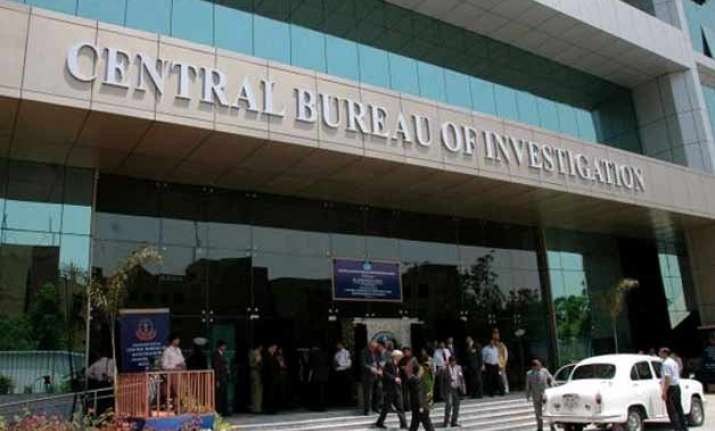 New Delhi: CBI yesterday examined for nearly eight hours a senior official of Reliance Industries Limited in connection with alleged sale of confidential government documents to corporate groups.
K V Mohanan, Vice President (Finance) of Reliance Industries Limited was grilled by sleuths on his alleged links with Chartered Accountant Khemchand Gandhi, arrested by the agency in connection with the case, CBI sources said.
During questioning, it surfaced that Mohanan had allegedly met Gandhi in Reserve Bank where the Reliance executive had gone to seek clarification on some issues related to nature of foreign investment in multi-brand retail, they claimed.
Mohanan even tried to contact Gandhi, through emails and phone calls, around the period when the CA was being taken into custody by the CBI in connection with the scam, thus bringing him under scanner, they said.
It has emerged during the questioning that Mohanan had allegedly been in regular touch with Gandhi himself which has brought him under the suspicion of the agency.
RIL had yesterday said, "A notice to witness has been served on one of our officers today. The company is ascertaining the facts and will be able to decide a course of action after his interaction with the authorities."
The sources said most of the communication between Finance Ministry, including file notings from very top levels in the ministry, were allegedly leaked.
Earlier, CBI had said that "first and second level of decision making in the Finance Ministry were compromised", but now the agency sources said probe may bring into scanner officials above these levels.
In connection with leak of confidential documents, CBI has so far arrested six persons including an Under Secretary in the Department of Disinvestment and Grievances Ashok Kumar Singh, Assistant in FIPB section Ram Niwas, Section Officer in the Department of Economic Affairs Lala Ram Sharma, Mumbai based Chartered Accountant Khemchand Gandhi and Paresh Chimanlal Buddhadeb, a partner in Chitale and Associates.
It is alleged that the government servants were passing on documents related to foreign investment policies, which were being floated in the ministries, to Gandhi, who in turn passed them on to big corporates for a price.