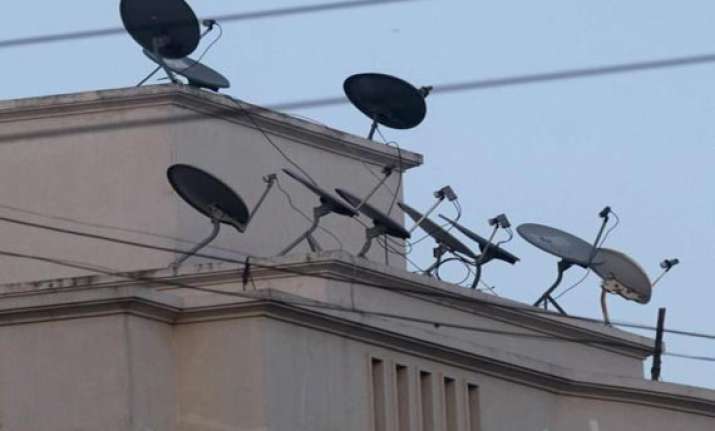 New Delhi, Jun 12 : Cable TV subscribers in NCR will face disconnection of services if they fail to submit the mandatory customer application form (CAF) giving personal details and choice of channels by June 25.
"If a customer fails to submit his CAF to local cable TV operator or MSO (multi-system operator) by June 25, his services will be terminated and will not be resumed till the time form is submitted. This deadline is for customers in Delhi NCR area," TRAI's Principal Advisor Sudhir Gupta told reporters here.
Out of 2.8 million set top boxes (STB) installed in the National Capital Region, only 20 per cent subscribers have complied with the norms, he added.
"Its the law. As of November 1, (2012), if you are a customer, you have not filled up the form ... You are not entitled to service. He (MSO) has not terminated your signal because out of kindness of his heart ... It is because we have exercised some amount of regulatory forbearance," TRAI Chairman Rahul Khullar said.
Local cable TV operator will have to collect and submit form to MSO who provides signal feed to them.
"A stage has come now where the screws are turning towards MSOs. So he has no option now. This has taken seven months. We have gone to extent to prosecuting LCOs and MSOs. MSO is obliged under law," Khullar said.
MSO are also mandated to provide bill to their customers and charge as per the amount mentioned in the bill.
Gupta said that TRAI has prosecuted 14 local cable operators and an MSO for failing to implement subscriber management system under which they need to have complete details of subscribers, including choice of channels.
"We have also come up with new provision last month under which a cable TV customer will not have to pay one time charge for STB but can get for monthly rent. These are the benefits that customer can get under Digital Addressable Cable TV Systems (DAS)," Gupta said.
Under standard tariff package issued by TRAI, customers has option to get cable TV STB at monthly rent of Rs 55.66 against refundable security deposit of Rs 400, or at rent of Rs 50.66 against refundable security deposit of Rs 800.