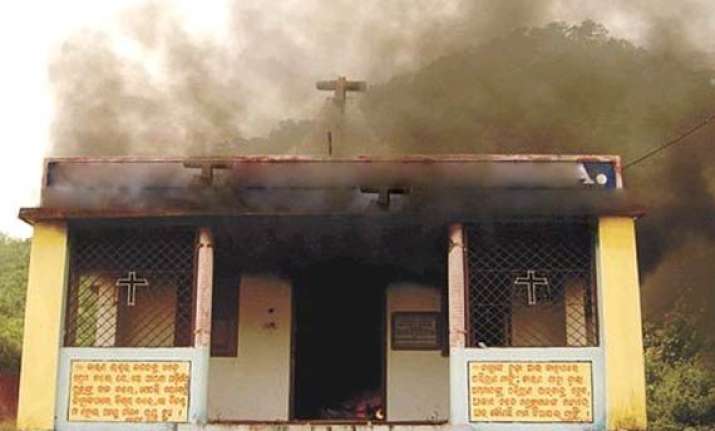 Bangalore: Rejecting the Somashekhar Commission report on the church attacks in 2000, the Karnataka cabinet today decided to ask the home department to take action, as per the recommendations of National Human Rights Commission, against those involved in the attacks.
The Justice B K Somashekar findings had been rejected as there were differences between the preliminary and final reports, Law and Parliamentary Affairs Minister T B Jayachandra told reporters here.
He said while in the opposition then, he and Chief Minister Siddaramaiah had raised questions over the report.
Referring to NHRC recommendations, Jayachandra said "in the backdrop of the inquiry finding that many local Hindus attacked pastors, the home department should take action against individuals taking law into their hands."
According to yet another recommendation, Jayachandra said the government would initiate appropriate action against police officers responsible for exceeding of lawful mandate and unnecessarily beating up Christian agitators in various places in Mangalore.
The Christian community led by Archdiocese of Bangalore had called the final report on church attacks as "unfair" and said it had "not done justice" to the minority community.
Even Congress had expressed surprise over the Commission giving a clean chit to the police and Bajrang Dal, who they alleged were involved in the church attacks.