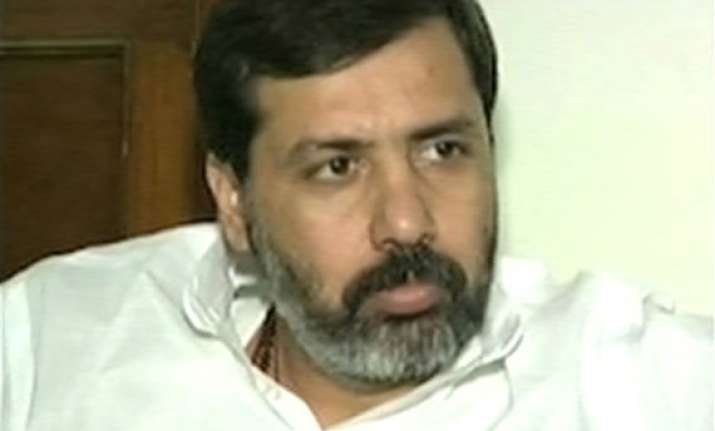 New Delhi: A court on Friday granted interim bail, till May 20, to BSP MP Dhananjay Singh, accused in the case of the torture of his maid, leading to her death, after turning down Delhi Police's contention that he wanted to campaign for Lok Sabha elections and he was taking undue benefit of father's illness to seek bail.
"Earlier also on one occasion, the accused had been granted one week's interim bail by the Supreme Court to file his nomination papers which was further extended for one more day by the Delhi High Court," the court said.
Giving bail to the Bahujan Samaj Party MP, Additional Sessions Judge Lokesh Kumar Sharma asked him to furnish a personal bond of Rs. 1 lakh with one surety of the same amount.
The MP's counsel, N. Hariharan and S.P.M. Tripathi, while requesting the court to release their client on bail, told the court that his father is ill and admitted in a hospital in Lucknow.
The court took into account the note of the verification report regarding the hospitalization and treatment of Dhananjay's father Raj Dev Singh.
"Hence, even if it is presumed that the accused shall also campaign for his own Lok Sabha elections besides looking after his ailing father, then this fact shall not cause any prejudice to the case of the prosecution in any manner and also there shall be no threat to the prosecution witnesses as the accused will not be available in Delhi during this period and will be available only in his Lok Sabha constituency," the court said.
Earlier on April 15, another court granted interim bail to the MP in a rape case against him.
Singh, the sitting MP from Uttar Pradesh's Jaunpur, was charge-sheeted Feb 1 along with his wife Jagriti for various offences, including destroying evidence and abetting murder and attempt to murder.
He and his wife, who is a dental surgeon in a government hospital here, were arrested in November 2013.