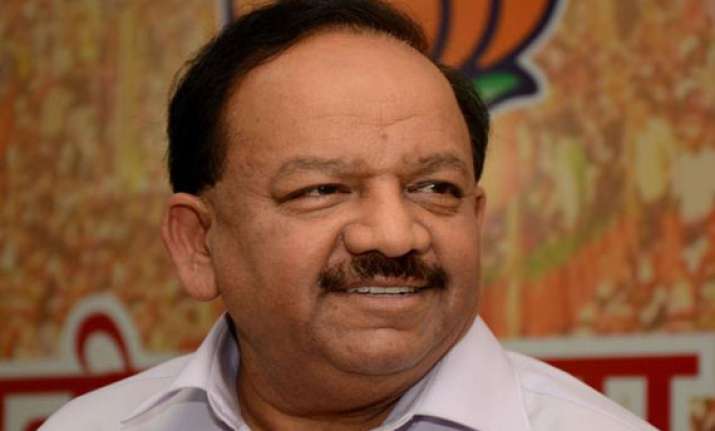 New Delhi: BJP today urged Delhi Lieutenant Governor Najeeb Jung to make immediate arrangements for meeting the basic requirements of city-dwellers like drinking water supply during the summer months.
"If the summer action plan of the government was framed after taking into consideration the needs of the people, why is there then a hue and cry over water in Delhi," asked Delhi BJP president, Harsh Vardhan.
Vardhan said that the residents of Ambedkar Nagar, Deoli, Khanpur, Sangam Vihar, Raju Park, Jawahar Park, Najafgarh, Dharampura, Greater Kailash, Palam, Dwarka, Samaipur Badali, as well as those living in south and west Delhi, were facing a severe scarcity of water.
"When Congress was in power in Delhi, it could have persuaded the Centre to pressure Haryana government into releasing 80-mgd of water for the Nangloi, Baghirathi plants, etc., but it did nothing in this regard," alleged Vardhan.
Claiming that during the present summer, Delhi needs 1,200-mgd of water every day, Vardhan added that although the maximum treatment capacity of Delhi Jal Board (DJB) was a daily 835-mgd, the water treatment plants are able to treat only 600-mgd of which 44 per cent is taken away by water mafia in the name of leakage.
"DJB is also installing sub-standard meters in the houses of consumers. High-quality meters should be installed in those houses which do not have water meters. "First priority of DJB is to meet the water requirement of the people of Delhi. The unauthorised colonies, slums, villages are the worst sufferers," Vardhan added.