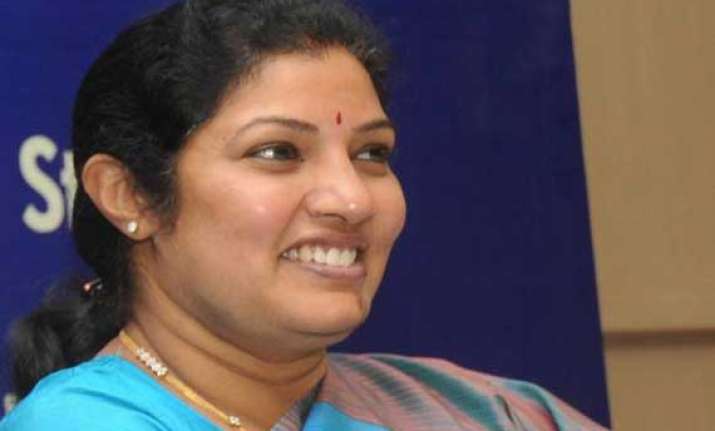 New Delhi:  Former Union Minister D Purandeswari, who quit Congress over the Telangana issue and
and joined BJP, has been denied a ticket from Visakhapatnam Lok Sabha seat which she represented.
Purandeswari, daughter of former Andhra Pradesh Chief Minister N T Rama Rao, is the sitting MP from Visakhapatnam and had apparently joined the party with an understanding that she will be given the ticket from the constituency.
The BJP Central Election Committee has decided to field its Andhra Pradesh unit chief K Hari Babu from Visakhapatnam.
Sources said the party's alliance with Telugu Desham Party (TDP) in both Telangana and residual Andhra Pradesh states forced the party to deny ticket to Purandeswari, as top TDP leadership had opposed her candidature.
TDP chief N Chandrababu Naidu, who is NTR's son-in-law and married to Purandeswari's sister, and Purandeswari have been bitter poiltical rivals."It is between the two sisters," said a BJP leader, when asked about the development.
The sources said BJP may consider fielding her from Rajampeta Lok Sabha constituency. Purandeswari had quit the Congress on March 7 saying she was left with no option after the bifurcation of Andhra Pradesh.