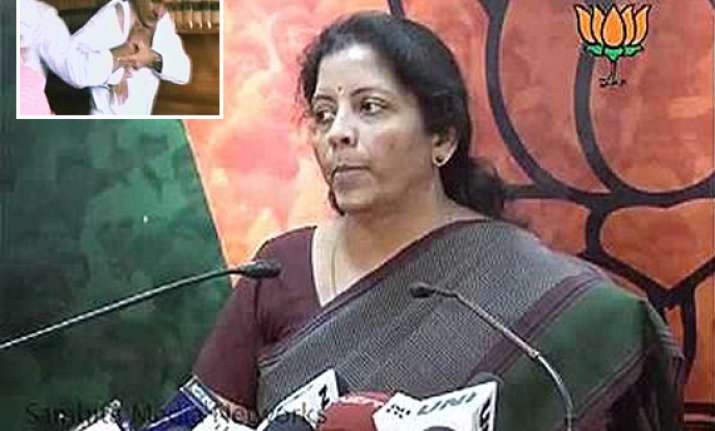 New Delhi, Oct 13: BJP today condemned the attack on Supreme Court lawyer and activist Prashant Bhushan and said that the culprits were not members of the party or its youth wing.

"First of all we would like to condemn this utterly shameful attack.... Nothing can justify violence," BJP spokesperson Nirmala Sitharaman said.

She emphasised that though people may have differences on issues, that did not permit them to indulge in violence.

BJP also denied allegations that the three persons who attacked Bhushan yesterday in his Supreme Court chamber were members of the party or its youth wing BJYM.

"None of those involved in the attack belong to the BJP. Our youth wing President has also clarified that they do not belong to the BJP youth wing," Sitharaman said.

Asked about Bhushan's views that a referendum should be held in Kashmir, the BJP maintained the party's opinion on the issue is well-known and unchanged.

"Jammu and Kashmir is an integral part of India and there is no other way of looking at it," Sitharaman said.

Another BJP spokesperson Prakash Javadekar issued a statement strongly condemning the attack on Bhushan and said his party did not believe in any kind of violence.

"We strongly demand that law-enforcement agencies should deal with such incidents sternly and take appropriate action against the people involved in this kind of a physical abuse," Javadekar said, adding that the accused were not in any way associated with the party.

He also said BJP opposed Bhushan's position on Kashmir.