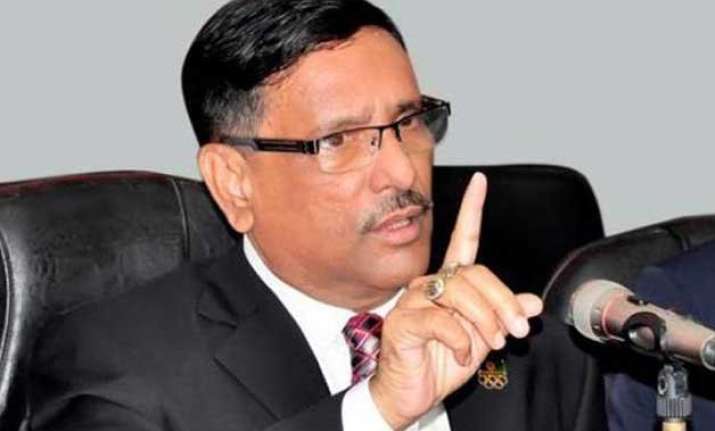 Agartala: Bangladesh Transport Minister Obaidul Kadir today said bilateral relation with India which had improved with Narendra Modi becoming the Prime Minister was "at its height now" and all pending issues were "likely to be resolved through negotiation".
"Relation between the two countries which has improved with Narendra Modi as Prime Minister is at its height now. We hope that all pending and unresolved issues including the Land Border Agreement 1974 and water sharing of Teesta river would be solved through negotiation," Kadir told reporters at the Indo-Bangla international border here.
The Bangladesh minister who was accompanied by the Indian High Commissioner in Bangladesh, Pankaj Saran held a meeting with Tripura Transport Minister Manik De and other officials at the border checkpost.
Kadir said, "Our negotiations regarding exchange of enclaves in the border and sharing of water from Teesta is progressing in high speed. Now the role of West Bengal Chief Minister Mamata Banerjee seems to be very positive and constructive. She is coming to Dhaka to attend Bhasa Divas celebration on February 21 and we are ready to welcome her."
Saran said India was trying to simplify and liberalise visa system for Bangladeshis visiting India.
Work was also "in progress" for India's long pending demand for access to Chittagong port and provision of transit through the country for the people of northeast desirous of visiting Kolkata, Saran said.
He said the Bangladesh government was "highly hopeful" of the inauguration of second border haat (market) along Kasba-Kamalasagar border, about 30 km from here, and speedy completion of work for the proposed Indo-Bangla bridge over River Feni in South Tripura district.
Tripura's first border haat with Bangladesh was inaugurated at Srinagar in South Tripura district earlier this month.