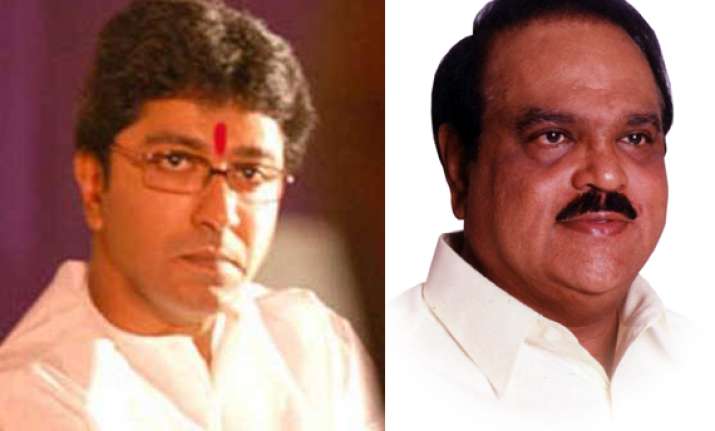 Nashik: Maharashtra Minister and NCP's Lok Sabha candidate from Nashik Chhagan Bhujbal attacked MNS chief Raj Thackeray alleging that his party converted the Godavari river into a 'sewer'.
He 'invited' Raj Thackeray to have a bath in the Godavari river and also drink its polluted water as 'teertha'.
Addressing a public meeting here last night, the Public Works Department minister also accused MNS of misusing its power in the Nashik Municipal Corporation (NMC) by forcing NMC Commissioner Sanjay Khandare to work, when the poll code was in force and this led to Khandare's immediate transfer, making him a scapegoat.
The NMC's main work is to supply water and look after the drainage water system, he said.
Bhujbal also questioned why Raj Thackeray 'never visited' B R Ambedkar's 'Chaityabhoomi' memorial, which is close to his Dadar residence, adding that Raj need not teach him about Phule and Ambedkar.
Incidentally, at a Friday night public meeting, Raj Thackeray had levelled various allegations against Bhujbal, including why the Mumbai Education Trust (MET) run by him had not been renamed after Maharashtra's famous social reformer Jyotirao Phule.