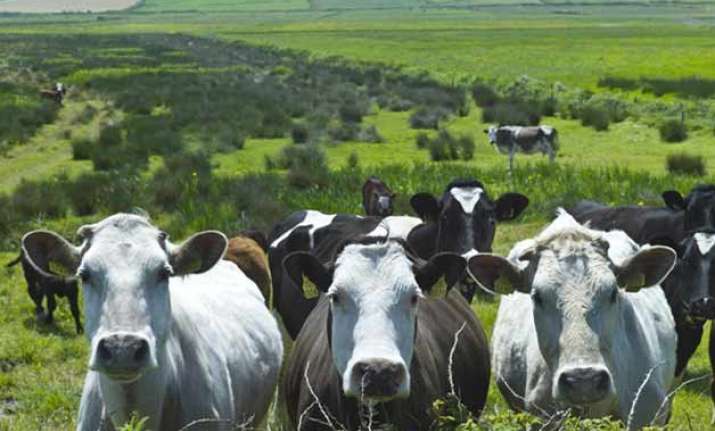 Mumbai: Maharashtra government's order banning beef in the state is drawing huge criticism from many quarters as the traders say the move would push up prices of other meat products and will affect poor.
On Tuesday, the President approved an amendment to a 1995 Maharashtra law which brought the possession, sale or purchase of bulls, bullocks and calves under a slaughter ban that only covered cows before.
The notification was issued on Wednesday by the state government, triggering widespread protests in Maharashtra. The activists say that the restriction will hurt the poor and minorities as beef is a cheap source of protein and many Muslim traders are involved in the business.
The activists are questioning the order saying that the ban on cow is understandable as it is sacred to community but ban on bulls, bullocks and calves makes no sense and it is done under the pressure of Hindu hardliners.
The amendment makes slaughtering, possessing and eating beef a non-bailable offence with a punishment of up to five years in prison, upped from the earlier six months. The fine, too, has been hiked to Rs 10,000 from Rs 1,000.
The slaughter of buffaloes can continue in the state but with the permission of relevant authorities.
The move will affect hundreds of small restaurants which are mostly run by Muslim families and cater to poor people. Many involve in the business are closing down their shop.
The meat traders believe it may increase mutton and chicken prices by over 25%. The ban could also increase the price of vegetables too as many will shift to cheap vegetables which will increase the demand.
Mumbai's upmarket neighbourhoods, too, were up in arms against the ban, amid concerns that many famous steak houses and eateries may no longer be able to offer beef delicacies any longer.