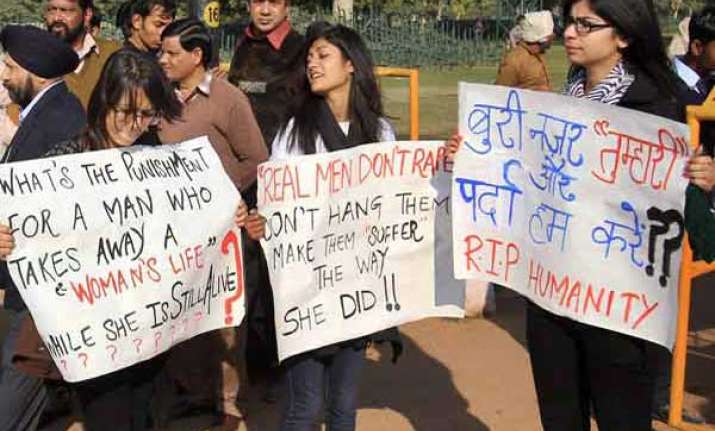 New Delhi, Dec 31: "Battles are won by attitude, not by emotions," the 23-year-old gangrape victim had messaged her brother who had turned to her for advice a few days before the horrible Sunday night that turned their lives upside down.
Says the victim's younger brother: " I haven't slept since the incident happened. I'm missing her voice. She was my best friend. 
"Whenever I had a problem, I talked to her over the phone for hours. She used to give me the best advice," said her younger brother as he showed the doll which was his sister's favourite. 
The girl was born on May 10, 1990, and she had a strong personality.  
" She was very strong. She always said one should never bear atrocities but fight against it. 
" While she was admitted in hospital, she told me that she fought back as hard as she could. She was defending herself by beating and biting them. 
"She thrashed them and kicked them too. They were boiling in anger by her defence so they decided to kill her. She told me that they were murmuring ' maar do ise' ( kill her). They threw her considering she was dead," her brother said. 
Her family, however, refused to speak about her relation with the boy who was accompanying her on the fateful day.  
" The boy was equally courageous like my sister. She told me that he guarded her until he became unconscious. After he lost his senses, the culprits raped her," her brother said. 
The family was pinning high hopes on the doctors that they would save her and never imagined she would die. They think the decision of flying her to Singapore came late.  
" She could have been saved perhaps, but the decision came late. Mount Elizabeth Hospital had very high standards of hygiene.
They could have prevented the infection. Doctors there were very cooperative. I thought she would sail through it but luck was not on her side," he said.