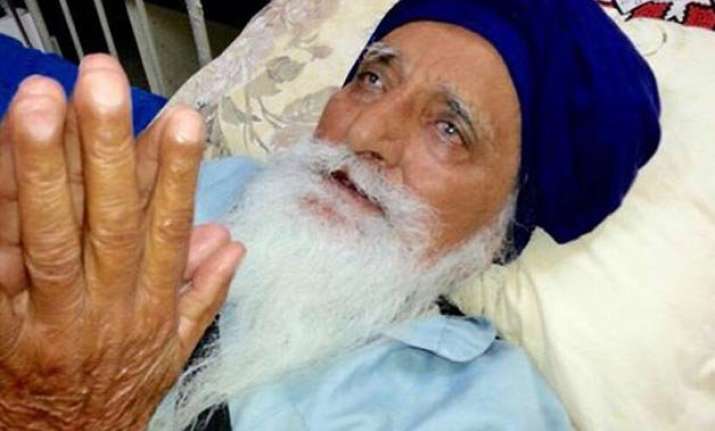 "It is really painful to see my father like this, but I feel proud as he is fighting for a good cause." says Sarvinder Kaur, daughter of Bapu Surat Singh Khalsa.
A 82 year old man in Ludhiana, Bapu Surat Singh is a Sikh activist who is on hunger strike since January 16th, 2015. He wants the government to release the Sikh prisoners who are still in jail despite of completing their respective sentences.
And despite of numerous hurdles, this old man is still continuing with his fast from last 116 days and is determined to continue until the Sikh prisoners are released by the government.
Fasting has been an age old, non- violent way of fighting against injustice. Be it Mahatma Gandhi, who used it as a weapon against British Government, or social activist Anna Hazare, who led the famous anti-corruption movement in support of Jan Lokpal Bill.
Fasting for political/social cause has always created turmoil in the government and successfully leaves them perplexed. And probably that is why the government tries to crush such movements through various tactics, like it happened in the case of Irom Sharmila who is on fast since 2nd November, 2000 for her demand of revoking AFSPA from Manipur.
A similar thing is happening in the case of Bapu Surat Singh ever since he started with his fast.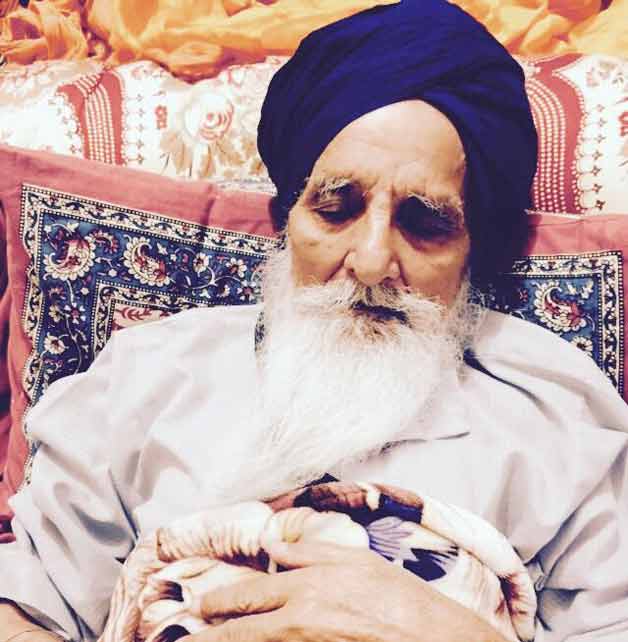 On 8th February, 2015 Bapu Surat Singh was arrested by the Ludhiana Police and was kept under custody in Civil Hospital, Ludhiana. Though his family was allowed to visit him and look after him, but on 26th February, 2015 the police restricted his family and other visitors to meet him.  
Police also arrested 4 people in this regard, including Ravinderjit Singh, son of Bapu Surat Singh.
Bapu Surat Singh, his son Ravinderjit Singh along with three others were detained under the provisions of sections 107/151 of code of Criminal procedure.
"Police tried to force fed Surat Singh, but when he didn't let them do so, they ruthlessly stitched food pipe to his head and also inserted one in his nose. This resulted in an infection on Surat Singh's body and he also started having problems while breathing." said Bibi Sarvinder Kaur, daughter of Bapu Surat Singh.
Bapu Surat Singh was released on 23rd April after dropping all the charges against him.
Bibi Sarvinder Kaur also stated that her brother, Ravinderjit Singh, who was released after 61 days, was also brutally beaten in the police custody.
"Bapu ji's health is deteriorating now. He is becoming weak by every passing day and is not even able to speak now. He requires two people to carry him now and is not able to stand by his own."
She also said that her father feels that living a free life is every person's human rights, and these Sikh prisoners should not be deprived of it.
 
A large number of Sikh activists of various Sikh political, religious and social organizations along with the youth are supporting Bapu Surat Singh's cause.
On asking about how the Government is reacting to this hunger strike, Bibi Sarvinder Kaur said, "the Badal Government is least concerned for this cause and is just not ready to take any step as of now in this regard."
She also stated that Parkash Badal can be considered the main obstacle in the release of Sikh detainees.  
"Earlier when Bapu Surat Singh started the hunger strike with Anna Hazare against corruption, no cases were registered against either of them, then why is did the Government arrested him this time?" said Kaur.
Sarvinder Kaur stated that Surat Singh is determined to continue the fast till the demands are not fulfilled.
"If the government does not release the prisoners following any political benefits, they might face the consequences as well, as the government will be answerable to the people", concluded Sarvinder Kaur.