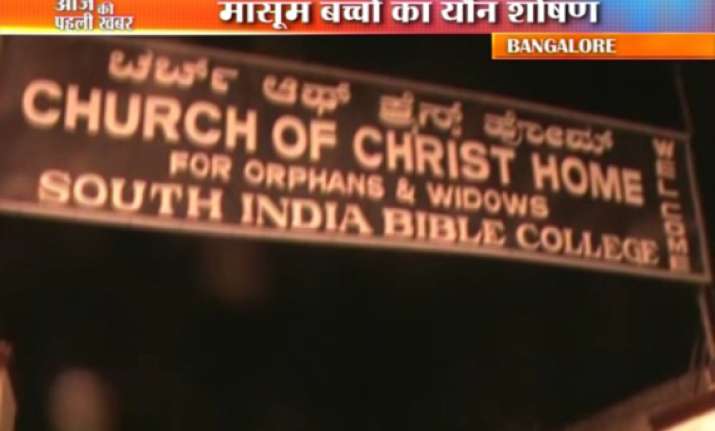 Bangalore, Mar 2: Karnataka Commission for Protection of Child Rights (KCPCR) raided an NGO office located at Chelagatta area of Bellary Road in Bangalore on Thursday and rescued 42 children who were sexually abused by the owners of the NGO.

The matter came into light when a child from the NGO informed 'child helpline'. The KCPCR team came into action and raided the NGO named 'Church of Christ Home'.

During the raid KCPCR officials rescued 42 children including 19 girls. All of them were between 8-18 years and hailed from different states.

The officials were shocked when they saw the pathetic condition of the children.

According to Nina Nayak, Chairperson, KCPCR, "a sixty-two-years old man was sexually abusing the children.
I think that they (children) were under some misconception that NGO is getting fund from abroad and is in involved in welfare of the children but most of the children were found in pathetic condition."

Rescued girls told police that they were sexually abused and boys were beaten with iron rod. Police have arrested general manager of the NGO John Charles along with his father John Williams.

According to police the NGO 'Church of Christ Home' is running for last twenty five years. The NGO does not keep the record of the children.

"We are trying to find out that where these children belong to. We are investigating that how and when these children reach here", said T Sunil Kumar, Additional Commissioner, Bangalore.

Police have recovered Rs. 32 lakhs from the bank account of the NGO but they are yet to get the information about the other members of the NGO committee.