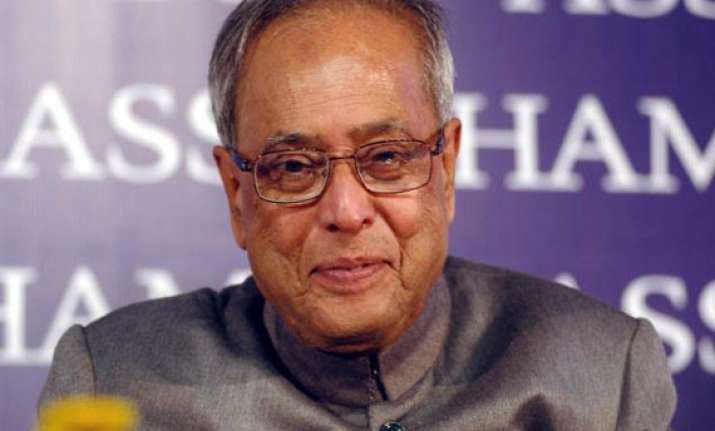 Mumbai: President Pranab Mukherjee today said the pendency of 31 million cases in courts across the country was very disturbing.
"I am very disturbed to find a staggering 31 million cases pending in various courts all over the country and hope the judiciary would do its best to clear them," Mukherjee said, inaugurating the sesquicentennial celebrations of the Advocates' Association of Western India (AAWI) here.
Stressing the well-known maxim 'justice delayed is justice denied', the President said he was, however, happy to note that the Chief Justice of India P Sathasivam had recently initiated steps to clear the backlog.
The President exhorted AAWI to ensure that the legal fraternity was equipped with best facilities.
Mukherjee said he was happy to note that AAWI was nurturing talents to gain fame in jurisprudence and that this 150-year-old organisation was a crucial link of litigants in rural areas of the state with the Bombay High Court.